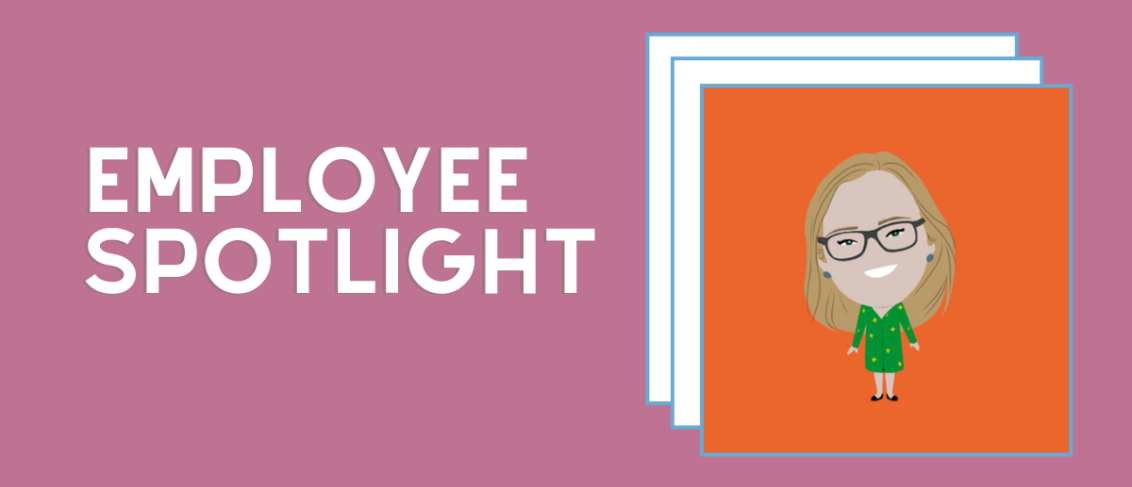 Employee Spotlight: Catherine Davies, Co-Founder
With Women's History Month at full steam ahead, who better to highlight this month's employee spotlight than our co-founder, Catherine Davies! We caught up with her this month to ask about her role at Makematic.
As a co-founder of Makematic, what were your motivations to create the company?
Before Makematic, I was a BBC television producer for almost 15 years. I love creating great content! I'm most passionate about making programmes for children and young people and I've been fortunate enough to work on flagship BBC shows like Blue Peter, Newsround and CBBC Comic Relief.
Fast forward to when I became a mother, I struggled to find a variety of quality online educational resources for my own children. And I felt a personal responsibility to put my broadcast experience to good use. Creating wonderful content for children, teachers and parents from all over the world, no matter what their background or ability, is a dream come true.
What moments in the history of the company made you feel most proud?
There have been so many - and there are more peak moments every week! Take today as an example, as I write this, we're on a Zoom call with the New-York Historical Society. David Rubenstein is in the studio and we're directing him, via Zoom, for a huge series on American Power. That's a peak career moment!
And the early wins are still bright in my memory. Our first commission. Our first employees (Hello Aine and Daniel!) And raising our first £1 million to build the business. It was validation that all the endless days and nights are worth it.
On a day-to-day basis, what are your responsibilities and priorities?
As the company has grown, I'm no longer directing or producing our films myself, instead, I lead the production, innovation and animation teams. Over 40 people now! I work closely with our senior leadership team on all aspects of production from the learning design, creative briefs, budgets, schedules and make sure everything is well resourced and everyone is happy.
As co-founder, I also work with Mark (our other co-founder) on making major business decisions and working with our commercial partners and board of directors.
How does the co-founder collaborate with other teams within the company?
This is where I get to shout out to our Directors! We've structured the company into large teams: Production, Innovation & Engagement, Animation and also Licensing & Distribution. Each team is lead by a super talented and experienced Director. Brian, Tara, Beatrijs and Sree. I work closely with this group every day - like the Avengers, only different.
What's an important lesson you've learned while managing Makematic?
Owning and managing your own company is one of the most exciting and rewarding things you can do. It's also one of the most lonely and stressful jobs I've ever had.
Covid was (and still is!) a real test but it has emphasised to me that trust and empathy are more important than MBA speak when it comes to leading a team. Human connection - that's what all great companies are built on and that's what I work hardest to encourage in myself and others.
In case you missed it, read our previous employee spotlight blogs featuring Business Development Director Jon White, Producer Aine Carlin and Content & Distribution Coordinator Kyle McGeagh.
Let's Work together
We're a team of media professionals and educators that want to inspire a generation of global learners through smart, engaging educational content they love.