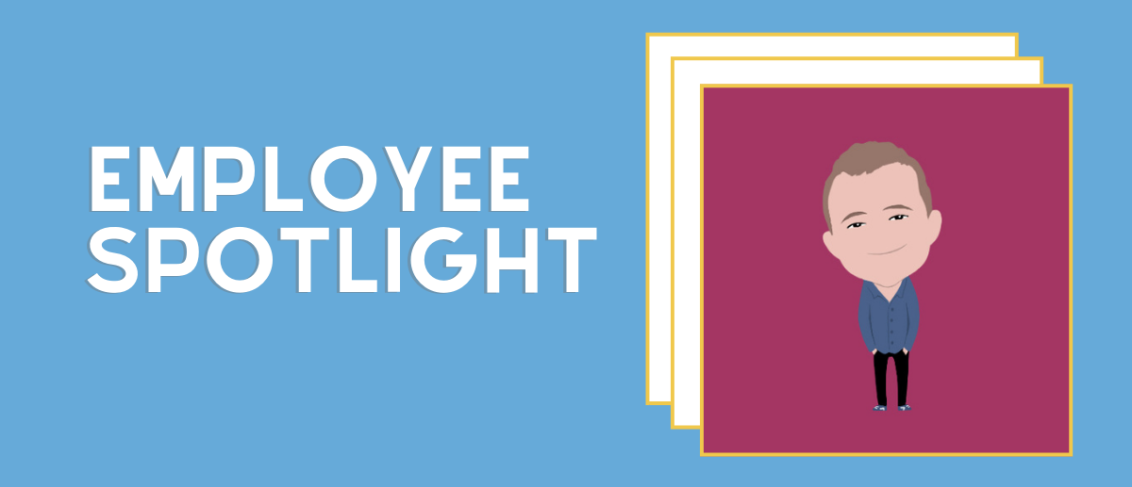 Employee Spotlight: Daniel McGarrigle, Senior Animator
This month's employee spotlight features one of our talented animators who has been working at Makematic since the very beginning! We caught up with Senior Animator, Daniel McGarrigle this month to talk about his role at Makematic!
How did you get your job at Makematic?
A good friend of mine, Anthony Nicholson, put me in touch with Catherine and Mark and I was initially hired to work on creating motion graphics for BBC Bitesize. I was previously working at a startup incubator in Toronto as a camera operator, video editor, live steam operator and motion graphic designer so it was a slight pivot into education. I really enjoyed the challenge and learned a lot while working on Bitesize and was made a full-time member of staff shortly afterward.
On a day-to-day basis, what are your responsibilities and priorities?
My day-to-day can be quite varied and the workflow can change depending on the visual treatment of each series. I'm usually either drawing artwork or creating assets in Photoshop earlier in the week and compositing and adding motion in After Effects for the second half of the week. I love the variety of skills I get to utilise aside from animating which can include editing voiceover audio, working with archive footage, and drawing up original artwork.
How do Senior Animators collaborate with other teams within the company?
I work closely with the producers to bring a script to life and maintain a dialogue throughout the production process to make sure that the educational value of each video is the best it can be. On a couple of video strands in the past, I have been involved in developing the visual identity and look and feel of a series.
Sometimes a project will involve adding motion graphic elements to a live-action video which involves working closely with the Editor. Collaboration is an important facet of our workflow.
Are you working on any big projects?
I'm currently working on Untold with Aine which is a series dedicated to highlighting some lesser-known stories in American History. I really enjoy bringing these diverse stories to life and it's been great to be able to take a script and dive into each topic. Occasionally, a subject will come up that I have no prior knowledge of so it's great to be able to immerse myself in a new topic and learn along the way.
What's an important lesson you've learned while working at Makematic?
That learning never stops. I'm grateful to be able to work on such a varied range of topics and learn along the way.
Daniel has worked on multiple Makematic projects, including iCivics, 4C's, Skillsumo and Unity. He is currently working on the American history and civics series, Untold, with new videos released every Wednesday.
Let's Work together
We're a team of media professionals and educators that want to inspire a generation of global learners through smart, engaging educational content they love.