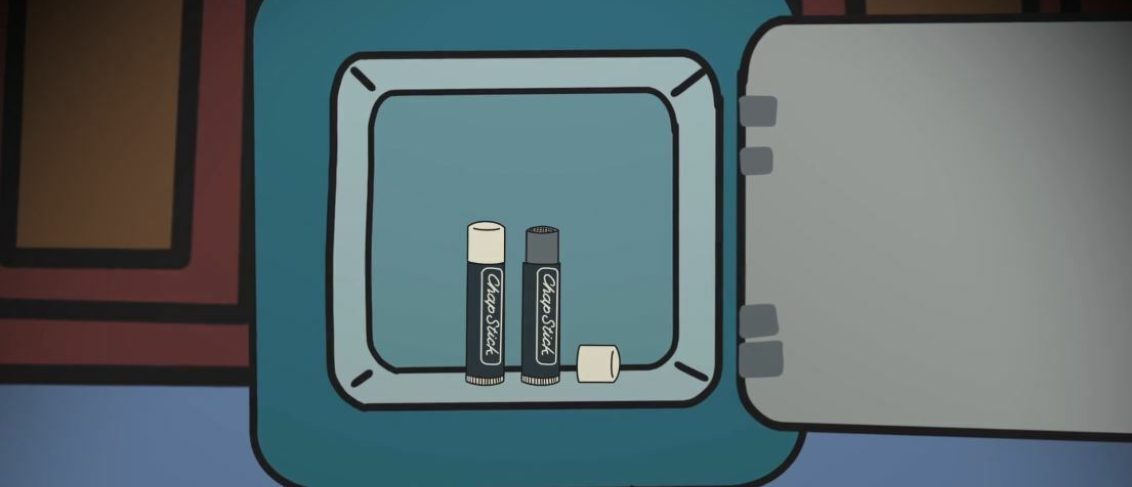 Videos About Artifacts Bring History To Life
Artifacts bring history to life because they help develop key historical skills.
"Artifacts engage students physically, emotionally and intellectually. require the application and practice of twenty-first century skills. Transcend the limitation of language, age, gender and discipline tell stories. Discovering and telling the stories of objects helps students assimilate data into an orderly pattern. Our minds recognize and remember patterns. Artifacts engage students in effective learning. In other words…Artifacts Teach."

William Virden, University of Northern Colorado
The Museum Of Artifacts That Made America
As a former secondary history teacher, I regularly used replicated and real artifacts in my history class. I used artifact boxes from museums, recreated archaeological dig on campus and even mummified a chicken. To tell you the truth, I took the study of material culture, real and fake a bit further than most of my colleagues. And, I blame my background in archaeology for this. It paved the way for a love of artifacts and a desire to use material objects in my history classes as much as I could.
Unfortunately, we don't have collections of artifacts to send to schools. But we've created the next best thing: a growing collection of bite-sized videos called the Museum of Artifacts That Made America. This series tells the untold stories of artifacts that have played a significant role in American history. It explains the historical relevance and detail of the object and provides its significance and context.
From the first video game to a chapstick spying device to the cotton gin. Series 1 titles include: The A7L Space, Suit, the Negro Baseball League, DJ Kool Herc's Turntables, Hamilton's Writing Desk, the Chapstick spying device, The Stature of Liberty, The Skidi Star Chart, the Cotton Gin and the Harvard Printing Press, Five-Shot Colt Patterson, The First Video Game (Tennis for Two), Keds, Windshield Wiper, The Ruby Laser and Abraham Lincoln's Top Hat.
Let's Hear From The Production Team
Our production team enjoyed creating this series so much! The team included: Producer, Zoe Lack, Script Writer, Lee Henry, Lead Animator, Dan McGarrigle and Sound Engineer, Kevin Gillen.
"I'm really proud to have worked on the American artifacts series. It was a fun and rewarding challenge to try and visualize and bring humor to these stories of American ingenuity. I even learned a few things that surprised me, like using a chap stick as a spy device during the Watergate scandal or how the first tennis video game was created on an oscilloscope. I hope viewers get as much enjoyment watching them as I did in creating them."

Dan McGarrigle, Lead Animator
Using Artifacts Videos In The Classroom
Understanding the origins and significance of artifacts is so very very important. We take material objects for granted. But when we delve deeper it can be surprising what can be discovered. In fact, one of the most interesting class discussions I've ever had, was one we had about toilets. Yep, I said it, toilets. The discussion started in ancient Rome, moved to the development of the modern toilet, toilet habits, hygiene, social norms, disease and finally toilet humor. The students were engaged and interested and learnt so much that day.
But enough about me, here are three activities for you to use when using the Artifacts That Made America in your classroom.
Activity 1: Things You Didn't Know
Use this activity before watching the video.
Divide the students into 5 or 6 groups. Assign the group themes or topics. Either provide groups with a series of images, videos, still and articles about their topic, or give them some classroom research time to do some research. For example: if you were using the Chapstick spying device video, your five themes could be: The Cold War, President Nixon's presidency, Watergate, Cold War Espionage, Key events in the 1970s.
Using their assigned resources, each group will develop a list of five 'things they didn't know' about their assigned topic. To create their lists, students can use large sheets of paper and markers or post it notes.
When groups finish creating their lists, ask each group to share their five facts. Ask groups to provide evidence as to why the facts they chose are important to know.
Combine each group's list of five 'things you didn't know' to create a collaborative list of Things You Didn't Know. These can be displayed somewhere in the classroom, on post-it notes or digitally using a tool like Trello.
This activity can be extended to incorporate less or more groups. But make sure that each group shares 5 things to the class.
Activity 2: A-E-I-O-U
Use this activity during and after watching the video.
Explain the activity to the students before watching the video. They will watch the video, without taking notes and will be required to fill in an A-E-I-O-U chart afterwards. Tell the students that they'll watch the video twice.
Show the students the A-E-I-O-U chart and answer questions they may have about it.
Watch the video, but do not let students take notes.
Once the video has finished, ask the students to fill in their A-E-I-O-U charts individually, in partners or groups.
Watch the video one more time, and allow students to further add to their chart.
Get students to share what they learned, and discuss the questions that have been posed as a class.
Activity 3: A History Of In 30 Artifacts
This one has been inspired by a New York Historical Society teen project in 2012, which was in turn inspired A History of the World in 100 Objects. Get each student to choose an artifact that reveals a piece of your town or city's history and write a story about it. When pieced together, the artifacts tell the story of the town/city's history and demonstrate the important role artifacts have in telling that story.
Over To You
Now it's time for you to explore the first season of Artifacts That Changed America. from our series Untold. A free collection of short, compelling history videos and animations designed to shine a light on the stories that don't make it into the classroom.
For more information about Untold visit the website at untoldhistory.org
Let's Work together
We're a team of media professionals and educators that want to inspire a generation of global learners through smart, engaging educational content they love.
Education
Professional Learning
Video