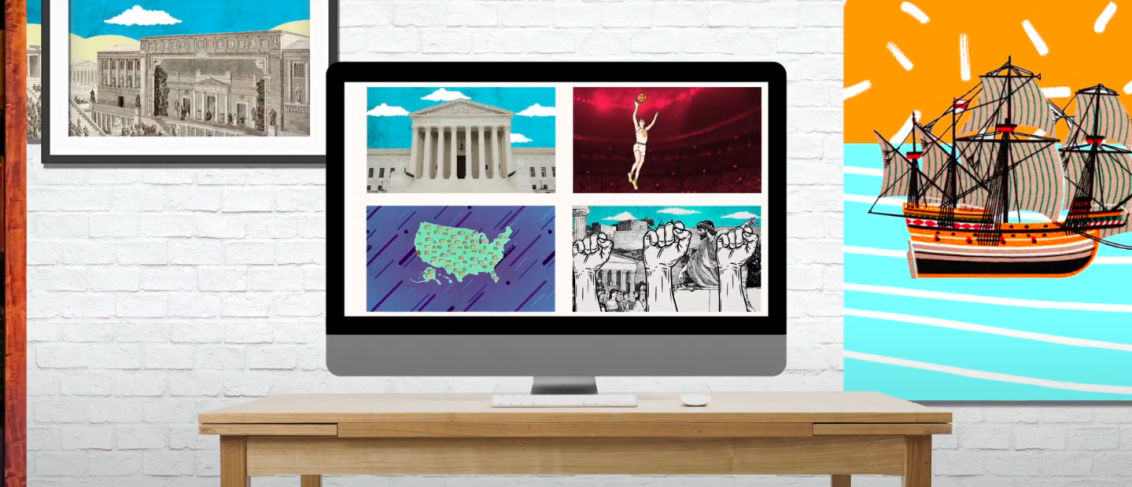 New American History Videos Produced By Makematic, Driving Force Institute & USC
We are pleased to announce the official launch of Untold!
Untold is a free collection of short historical videos and animations that dive deeper into the stories you've heard before, and delve into the stories that time forgot.
This is a project of the Driving Force Institute for Public Engagement. Produced and distributed by Makematic with the USC Center for Engagement-Driven Global Education.
Head to the official Untold YouTube channel - UntoldEdu - to watch the videos now! New videos are uploaded every Wednesday.
Untold features four series:
America Explained - Exploring America's history and how it impacts today's society – from the Founding Mothers to what marijuana tells us about States' rights.
The Museum of Artifacts that Made America - From the first video games to the cotton gin; how do the inventions of the past impact the world around us today?
Hidden Histories - Hidden Histories shines a light on influential Americans whose stories don't usually make it into the textbooks – from the "Robin Hood of Harlem" to the greatest athlete of the 20th century.
Speeches that changed America - Words have power. These speeches helped to change the course of American history.
Here's how you can use The Museum of Artifacts that Made America and Hidden Histories in your classroom.
For more information about Untold visit the website at untoldhistory.org
Follow the Untold social media pages on Instagram, Facebook and Twitter @UntoldEdu, for video updates and additional resources.
Let's Work together
We're a team of media professionals and educators that want to inspire a generation of global learners through smart, engaging educational content they love.