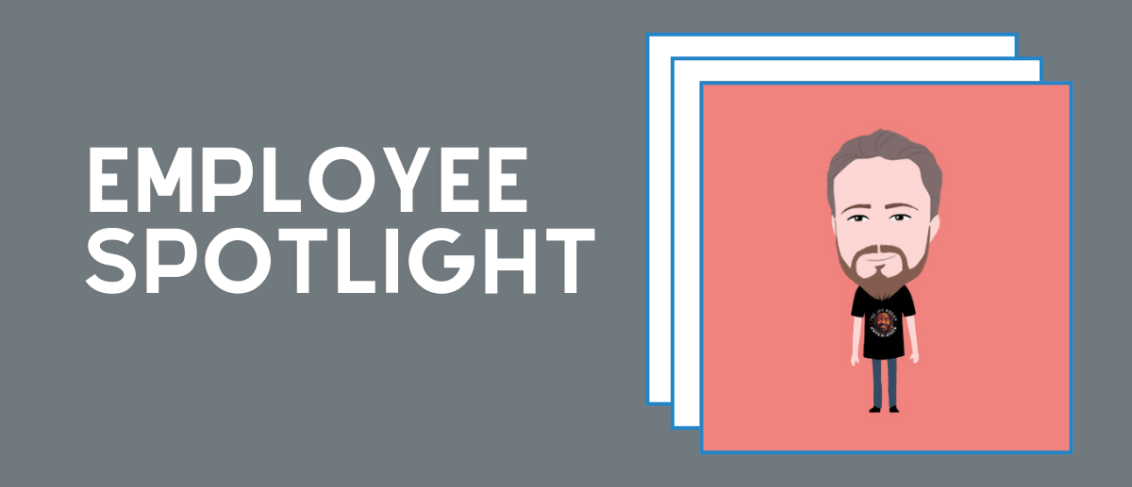 Employee Spotlight: Eamon Kerrigan, Assistant Producer
Have you ever wondered what goes on behind the scenes when we create our videos? This month, we spoke to Assistant Producer, Eamon Kerrigan who has been at Makematic for over 3 years. He spoke to us about how he joined the team and his responsibilities as an Assistant Producer.
How did you get your job at Makematic?
Originally I applied to be an editor at Makematic but unfortunately, I didn't get the position at that time. Although I was disappointed I regrouped and worked on some side projects building my portfolio and learning from my experiences.
Approximately 6 months later with much more experience in freelance video production, I sent a cold letter to a variety of media companies including Makematic. I was fortunate enough to be brought on for a trial basis which ultimately led to a full-time position.
On a day-to day-basis, what are your responsibilities and priorities?
I would say my role changes a lot, and I have to adapt to wherever the company needs me. I could be producing and leading a full video series which entails communication and logistical skills, making sure both the client and Makematic creative team are always informed on the creative process, or I could be video editing/assisting for a senior producer on a project which requires me to adhere to their vision. This is also very useful for me to learn and develop my skills.
How does an Assistant Producer collaborate with other teams within the company?
It has changed over the years since I've been at Makematic. Initially, all my collaborations would have been face-to-face on a daily basis. This was great as there was a real essence of creativity and energy in the room.
Conversely, I'd say now my day-to-day communication is 99% remote which is very interesting. There's no doubt something is lost when you're not in the presence of another human being - especially in the creative field in my opinion. However, one of the major positives is working with wonderful, talented people who live in different parts of the world. Perhaps we fail to appreciate how lucky we are to have technology that enables us to work daily with people from different backgrounds and cultures. I can almost instantly collaborate/send a video file to someone 2000 miles away, it's pretty cool.
Are you working on any big projects?
I'm currently working on OUP 'Beehive' which is a gargantuan project that will be delivered soon. It's been a year-long project consisting of mixed media and has over 100 videos.
What's an important lesson you've learned while working at Makematic?
The company has evolved over time, therefore, the ability to adapt is imperative. However, I would say this is applicable to almost every job moving forward into the future as technology is literally changing and updating on a daily basis.
I am personally and professionally trying to incorporate the methodology of - learn, unlearn and relearn as this is something that will probably shape the future of education and the workplace for many years to come.
---
Eamon has worked on a variety of projects at Makematic, such as 'Participate Learning' and Adobe Spark in the Classroom.
If you'd like to hear more from Eamon or other video professionals, why not sign up for our community – Video Supercharged Learning? In this community, we'll give you the opportunity to meet with video professionals through workshops and webinars and find out how to create the most effective and engaging instructional videos.
In case you missed it, read our previous employee spotlight blogs featuring Andrew Brooking, Senior Producer, Brandon McCann, Researcher, and Lee Henry, Scriptwriter
Let's Work together
We're a team of media professionals and educators that want to inspire a generation of global learners through smart, engaging educational content they love.