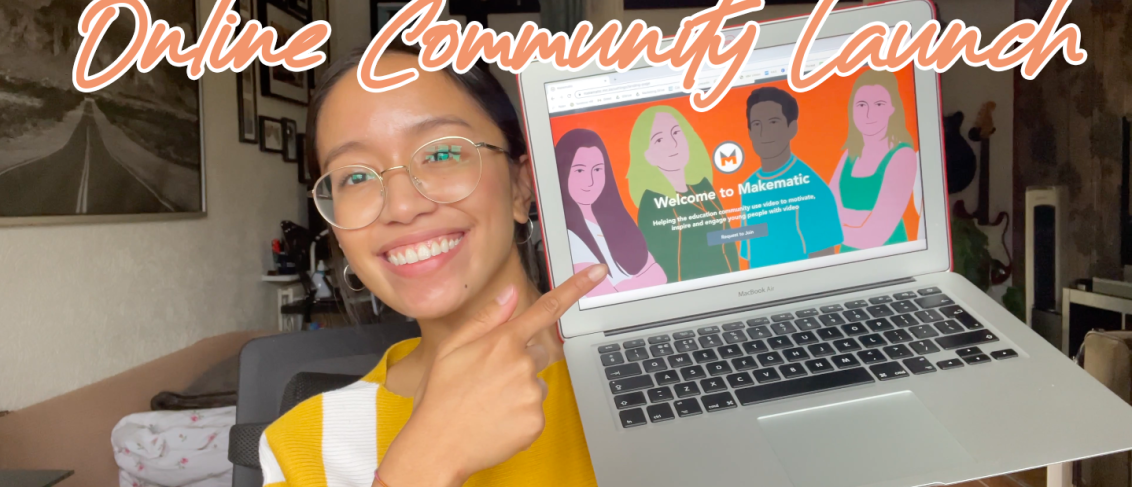 What You Can Expect From The Makematic Community: Makematic Vlog
In case you missed our announcement last week, we've decided to create a Makematic community!
In this episode, I get straight to the point and explained what exactly you can expect from this community. More importantly, what you'll be getting when you sign up.
Exclusive Resources, Workshops, and More
One of the many things you'll be able to get when you sign up to our community is exclusive access to resources, workshops, and video professionals. Though we're in the business of creating educational videos, we understand that this may not be enough. Teachers are short on time and need supplementary resources to turn our videos into memorable lessons. So over the past few months, we've been creating resources to help with this, and it'll be available within our community platform.
Additionally, you'll get access to workshops/events that will feature education and video specialists. These workshops will help you and your students use multimedia better within the classroom.
We've always been told to never talk to strangers, but in this digital world, it's a lot harder to do. Social media has made it so easy to talk to people from all over the world. Albeit, some are rather strange, but the majority share similar interests. This community will bring together educators and education professionals from all over the world to discuss all things multimedia in the classroom. It doesn't matter if you've been teaching for more than 20 years or 20 days, the community will welcome everyone. We'll share experiences, tips, interesting findings, articles, and the odd meme or two.
Speaking of digital. The Makematic community is available in the App Store and Google Play Store! Download "Mighty Networks", create a Free account, find a network, and type in "Makematic". You're all set!
I can keep writing every single thing that you'll receive when signing to the Makematic community, but instead why not take a look at our latest vlog and find out more.
https://youtu.be/Kme1s6EjUcs
The Makematic Community Will Be Launching in October!
Let's Work together
We're a team of media professionals and educators that want to inspire a generation of global learners through smart, engaging educational content they love.
Custom Projects
Education
MakeMatic HQ