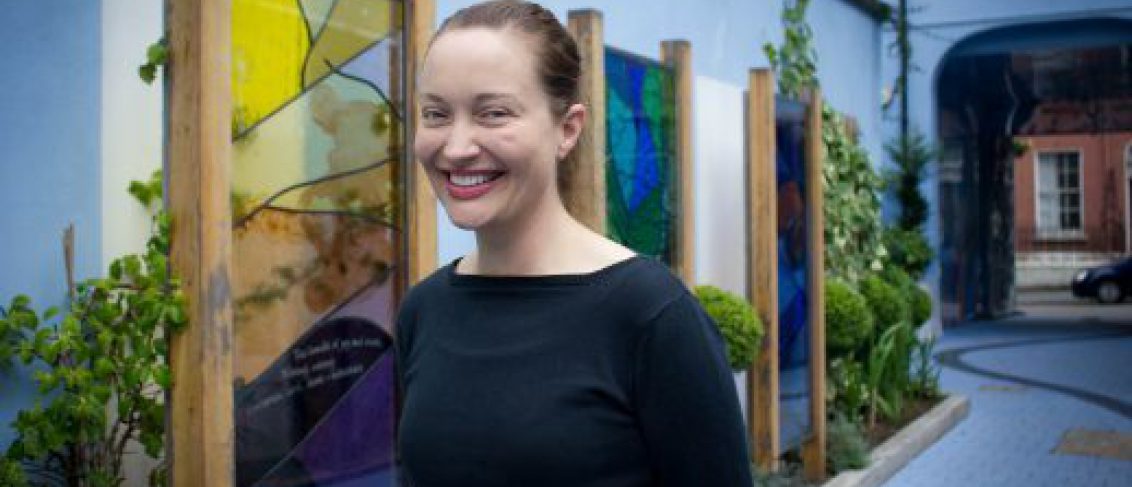 Welcome Tara - Our Senior Learning Designer
Say hello to TARA WALSH our new Senior Learning Designer!!!
---
Here's what Tara had to say about herself when we interviewed her not long after she started.
I'm Senior Learning Designer here at MakeMatic. At the moment, I'm kicking off some new projects, liaising with clients to make sure we know what they want to get across in the videos, and I work most closely with the script editor and producers.
I was studious as a kid. A bit of a nerd – but also the life of the party. I was always talking with people and had lots of friends. I'm the eldest of three and I find that parents are often harder on their eldest, so I was always responsible and hard-working.
I grew up in Melbourne, right on the beach, which was great. I went to school around the corner, so I was able to come home at lunchtime and watch The Bold and Beautiful with my mum. It was pure cheese – melted cheese – and I loved it.
We lived 15 minutes from the city, in a quintessential Australian suburb, and I was very lucky to grow up with the beach on my doorstep. Unfortunately I didn't surf. That was more of a Sydney kind of lifestyle, where the weather is better.
I studied Archaeology, History and English at Monash University and Melbourne University. It was a really good time, a lot of fun. I loved Indiana Jones when I was a kid and my mum's cousin was an archaeologist in England, so I was always intrigued by that world.
When I was at university I won a scholarship to go on an archaeological dig in Pylos, Greece, at a site that was apparently the palace of Nestor from Homer's The Odyssey. We found a 5,000-year-old dress pin, lots of pottery and a Roman aqueduct. It was the first time I had travelled by myself and it was a big adventure for me. It made me want to meet people from other cultures.
I did my degree part-time and worked as a corporate real estate agent during my course. But when you do an arts degree, there aren't a lot of career opportunities thereafter. So when I graduated, I did a post-grad course in Secondary Teaching. Initially, I didn't want to teach, but when I started, I just fell in love with it.
I worked for 12 years as a classroom teacher – the first five years in a boy's school – and in my second year I became head of the Humanities department. Then I moved into year level coordination and then curriculum coordination for a two-college campus, helping with strategy and design.
When I moved to Northern Ireland in 2012, I worked in human resources for five years, in learning and development, with David Meade, Learnlight and QUB. I was coaching people in the private sector and now I've gone full circle, working with both teachers and corporate clients.
My mum is from Northern Ireland and my partner works at Queen's University. I love it here. I'm a very sociable person and Belfast, where I'm based, has a really good social scene, lots of pubs. I love baking – that's my passion, particularly bread – as well as outdoor activities, like hiking, and Northern Ireland is perfect for that.
For me, this is the ultimate job. I almost fell off my chair when I read the job spec – I didn't think this job existed. It combines everything that I love to do. I haven't been here long but in the future I'm also going to be producing educational content for the MakeMatic blog and social media platforms. It's all very exciting.
Let's Work together
We're a team of media professionals and educators that want to inspire a generation of global learners through smart, engaging educational content they love.