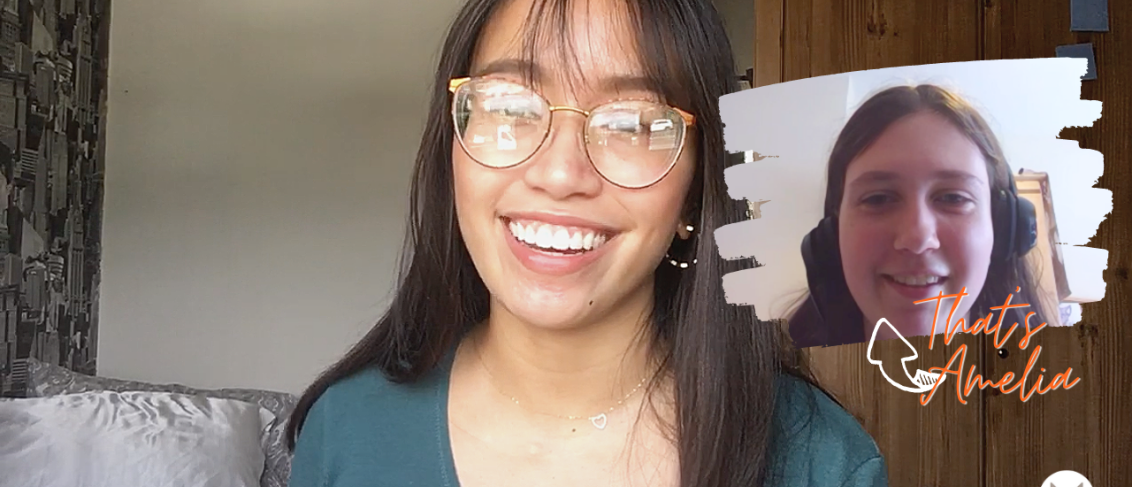 How To Get Work Experience: Makematic Behind-The-Scenes Vlog Episode 6
It can be quite challenging to gain work experience as a young person, and especially during this pandemic.
In this episode, I organised another Zoom call that I did not prepare for. You'd think after one screen recorded Zoom chat in episode 4, I would have it all figured out by now. This episode is also a lengthy one, so I recommend getting comfy.
This Zoom call features our work experience student Amelia, who worked at Makematic during the month of July. I asked her about her time at Makematic, including questions about the benefits of work experience, the skills she has learned and if she enjoyed her time. I don't mean to spoil it for you, but she did, in fact, enjoy her experience and has been re-acquainted with spreadsheets this month.
Even though Amelia only worked at Makematic for a month, she did, in fact, make a huge difference. From being featured in the vlog to helping Tara and I get organised, and even writing a fantastic blog - Amelia has definitely been an amazing work experience student, who - hopefully - has gained some valuable experience that will help her future career.
Here is what Amelia had to say about her experience at Makematic:
"Honestly, this has been a really interesting and insightful experience. It was great being able to have hands-on experience in the media field and let me truly know that I want to pursue this sector of work. I have been able to hone many skills and I don't feel as worried about working in a team anymore, or communicating in general (it's a process). Being able to do real work like spreadsheets and researching curated content really made me feel part of the team! I feel like this whole experience has made me grow more as an aspiring adult and I really encourage any fellow teenager wanting to dip their feet in work experience, to just do it! It really is a lot more insightful than just listening to your teacher talk about it or searching it up on Google, and it really does open a lot of doors for you. Take your step into the working world and figure out what you want to do!"

Amelia Knopik
As mentioned above, it is quite challenging to find valuable work experience. Luckily for you, this vlog will provide you with 3 tips on how to secure work experience. However, I should point out that I am not a careers teacher or leader. Nor am I qualified to tell you that these tips will work because I cannot guarantee that they will. I am an individual who has received an abundance of rejections and, "I regret to inform you" emails but has still managed to gain valuable experience over the years.
If these tips and Amelia's experience are not enough, you can always check out our careers resource Skillsumo, where you can find free bite-sized careers videos to better understand the world of work and the key 21st-century skills that are relevant to the workplace.
Let's Work together
We're a team of media professionals and educators that want to inspire a generation of global learners through smart, engaging educational content they love.
MakeMatic HQ
Insights
Video