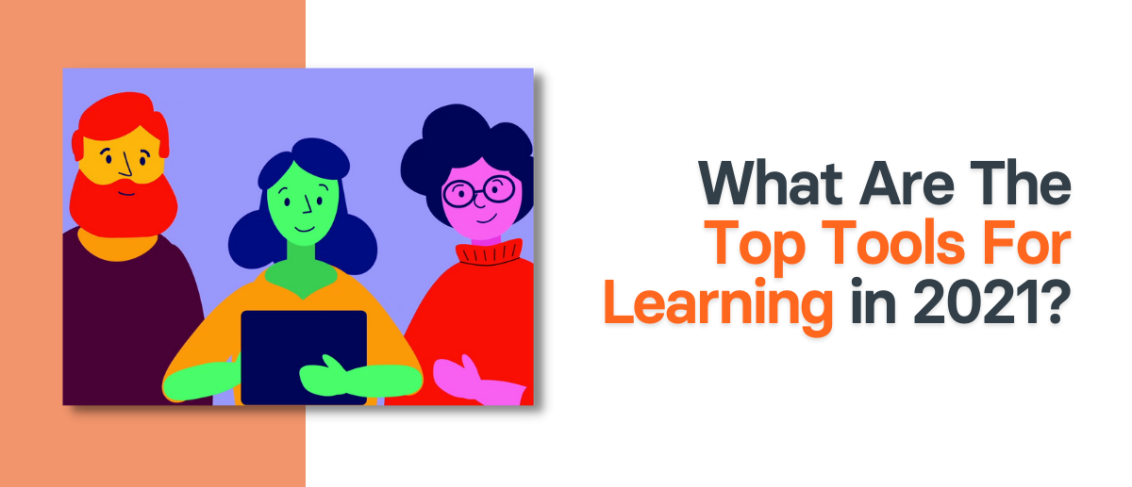 What Are The Top Tools For Learning in 2021?
Each year an important list is compiled which thoroughly analyses all the tools that are currently being used across sectors of education – from early school years through to professional development.
Jane Hart at Centre for Learning & Performance Technologies - (C4LPT), has been running the review list for 15 years and it has become an accurate snapshot of current and future trends around the use of products and services across the global learning environment.
The list receives nominations from educators around the world with huge numbers taking part which creates an accurate landscape of how tools in education are being used and which ones are the most valuable to learners.
There is no doubt that the latest report from C4LPT has been influenced by the major disruption caused by the global Covid pandemic, and this is something that is highlighted. As a result, overall, in the list of 300 different products and services, those that promote collaboration such as Zoom and Microsoft Teams feature in the Top 5 at positions two and four. We've had to continue collaborating, and therefore these have been essential to those in an educational setting. With our need to collaborate, online presentations have become key, so PowerPoint claims fifth place leaving the mighty Google Search sitting in third.
And in number one spot? Youtube. Resoundingly Youtube. This comes as no surprise to us at Makematic.
Numerous commercial studies abound, which resoundingly say that humans are visual creatures , mainly due to the way that our brains process information. A study in this area as long ago as 1986 carried out by researchers at the University of Minnesota found that respondents retained a huge amount more information when colour visuals were added to any presentation. More recently, Bobek and Tversky (2016) in Springer Nature's Journal of Cognitive Research: Principles and Implications strongly suggest that the addition of visual stimulus in any situation where learning is involved, improves the overall outcome of attainment whilst also stimulating and improving for example spatial awareness.
Given that it's been impossible at times to interact with each other in a physical environment, yet most have still craved visual stimulus when learning, it, therefore, makes complete sense that Youtube claims the top spot.
Reliance on video content in an educational setting will only continue to grow. It has accelerated at light speed in the last 10 years to the point where we're more visual and more reliant on it than ever. The data cannot be ignored.
Across the education sector, in the next 10 years, there will be even greater integration of short-form video content in every area of our lives. In education, it will continue to remain key. Those producing educational content will place video at its core.
Everything else will become secondary to the overall learning experience that video content brings.
Want to know more about how to harness the power of videos in education? Come and join the Makematic Community - Video Supercharged Learning - that we just launched this week! You will find tips and tricks on how to use video to engage, motivate and supercharge learning. We will be running exclusive webinars to our community members and share invaluable resources into unlocking the number one top tool for learning of 2021. Don't miss out!
Let's Work together
We're a team of media professionals and educators that want to inspire a generation of global learners through smart, engaging educational content they love.