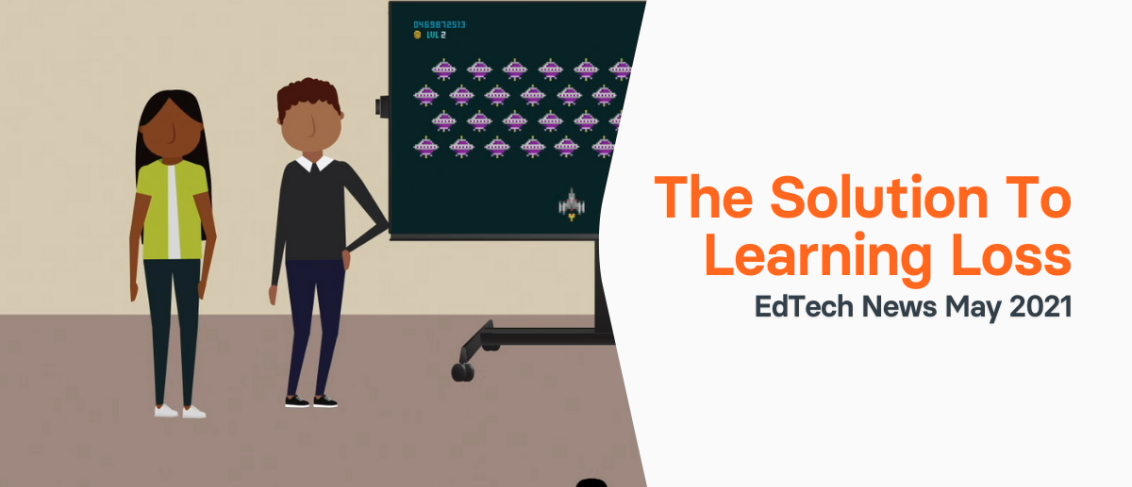 The Solution To Learning Loss – EdTech News May 2021
Learning loss and how the pandemic and hybrid learning have contributed heavily to it has been a debate for a while now. There isn't actually much evidence to support this line of thought though. As a matter of fact, this article has evidence that learning loss is a misnomer and that kids have been progressing this past year.
Everyone is in agreement that it's actually teacher quality that matters most when it comes to student learning. Yet, very little has been done over this last year to improve teacher's professional development and to encourage them to stay within the profession. This article looks at what the real solution to learning loss is and how we should start valuing teachers more. Check out our series Teaching Online Masterclass (TOM). Free online professional development resources providing practical approaches to online teaching, focusing on pedagogy over technology.
Finally, an article that highlights the importance of storytelling for young children in order to build resilience. At a time where many youngsters don't have the opportunity to interact with their peers, storytelling doesn't just help them to understand others, but also themselves. It's all about enabling kids to become confident and effective citizens. That is definitely also our goal at Makematic. With Unity Technologies we have created a series of resources to help educators across all curriculum areas use and create digital stories in their classes.
Did you miss last month's EdTech News where we discussed the connection between student engagement and learning environments plus more? Check it out here.
Follow our social media pages for updates on future blog posts and for the latest Makematic news.
Let's Work together
We're a team of media professionals and educators that want to inspire a generation of global learners through smart, engaging educational content they love.