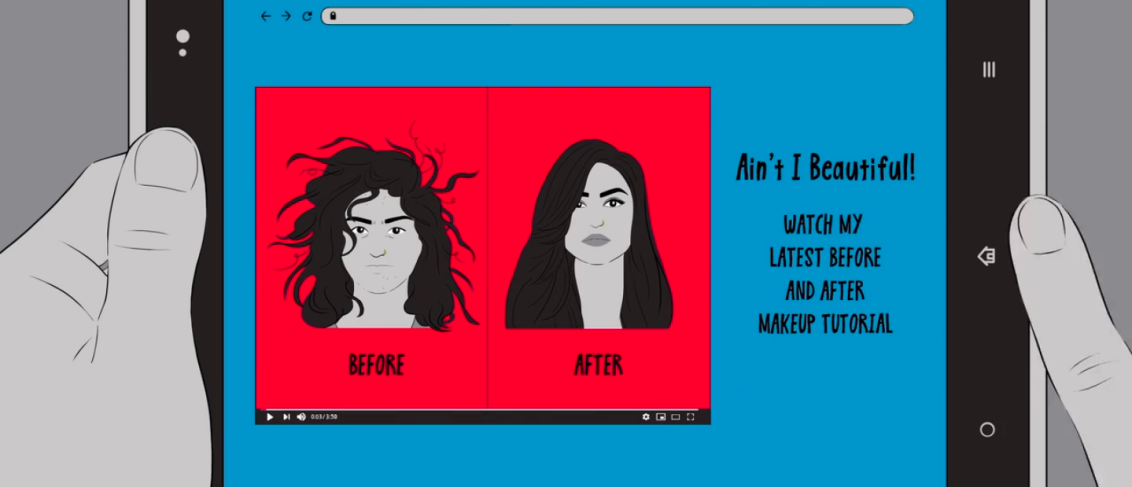 The Evolution Of Vlogging
Our endless viewing of vlogs, baking tutorials and those fascinating videos from Jungle Survival, has Nellie Bly to thank. She can be considered as the world's first blogger. In 1887, her work "Behind Asylum Bars" where she went undercover in a Women's Lunatic Asylum on Blackwell's Island went viral and changed the way institutions are run forever. Inspired by the book Around the World in 80 Days, Bly set sail in 1889 and documented her adventures - travel blogger (or vlogging) style. Her record-breaking trip only took 72 days!
Bly's viral work and travel blogging got me thinking about how vlogging has dominated the way we tell stories and document our lives.
And as someone who has done 7 vlogs (that you can watch here) and counting, I thought it would be interesting to dive into the evolution of vlogging and see how it has changed the way we tell stories.
But Before That
You can find out more about Nellie Bly and other historical figures within our Hidden Histories collection from the Untold series - a project of the Driving Force Institute for Public Engagement. Produced and distributed by Makematic with the USC Center for Engagement-Driven Global Education.
The Early 2000's
Adam Kontras. You've probably never heard his name, but he is known to have created the world's first vlog. Kontras set off on a cross-country road trip and along the way, he would write blogs to send to his friends and family about his adventures. On January 2000, he posted a video with his blog, that shows him sneaking a cat into a hotel that has a "No Pets" policy, thus creating the first vlog.
On 24 April 2005, "Me at the zoo" by YouTube co-founder Jawed Karim was published on YouTube. You may not be aware of the significance of this video, but believe it or not, this was the first YouTube video ever. With Karim speaking in front of the camera and explaining his surrounding in this 18-second video, some even classify this clip as the first vlog ever on YouTube, which has 99M views and counting.
The Bedroom Scene
Majority of the now-famous YouTubers began their vlogging careers in their bedroom talking in front of a webcam. However, one 'video blogger' as she phrased it in 2006, became the first viral sensation, first popular blogger on YouTube and first internet hoax. What a woman. Lonelygirl15 gained viewership quickly despite the seemingly 'dull nature' of the videos, pretty sure she says boring almost 6 times in her first video. However, a couple of months into her vlogging career, it was revealed that the channel was fake and that 'Bree' was actually an actress, and the whole series was produced LA-based creators.
Despite the hoax that lonelygirl15 was, she paved the way for vlogging and future creators. She showed the world the potential of YouTube and how stories can be made, and it all started in the bedroom. It also shows you how old we are if you remember lonelygirl15. So thanks 'Bree'.
The $21,000 First-Class Airplane Seat
This was the first vlog I watched. To be honest, I didn't want to watch vlogs back then because I would tend to feel jealous of what the person is showing me - like Casey Neistat (12.1M subs), who as the title states got a $21,000 first-class airplane seat, something that some of us can only get if we win the lottery. But after watching this vlog, I went down a deep rabbit hole and spent days watching his vlog channel.
Vlogs have evolved throughout the years and trying to write about it in one blog, is impossible. Famous vloggers, such as Casey, Liza Koshy (17.8M subs), David Dobrik (17.8M subs), have all brought something different to the vlogging world. Whether that's playing truth or dare in public or filling the entire backyard with foam - vlogs can be about anything.
Vlogs are about the authenticity of a creator. It's about sitting down and talking in front of a camera or filming something completely different. Some vlogs have a staged element in them - pioneered by lonelygirl15 - and this isn't necessarily a bad thing. It's difficult to shoot something that happens spontaneously, after all, it's not every day that you get to film the cutest baby talk ever. So planning your vlog content to make it more interesting is a good way to start. Personally, I think this video illustrates it perfectly, it's a planned vlog that is so chaotic and entertaining that it makes you want to watch more.
So there you have it, a condensed version of the evolution of vlogging. Vlogging continues to evolve and creators continue to rise on the internet. So why not start your vlogs today?
Let's Work together
We're a team of media professionals and educators that want to inspire a generation of global learners through smart, engaging educational content they love.