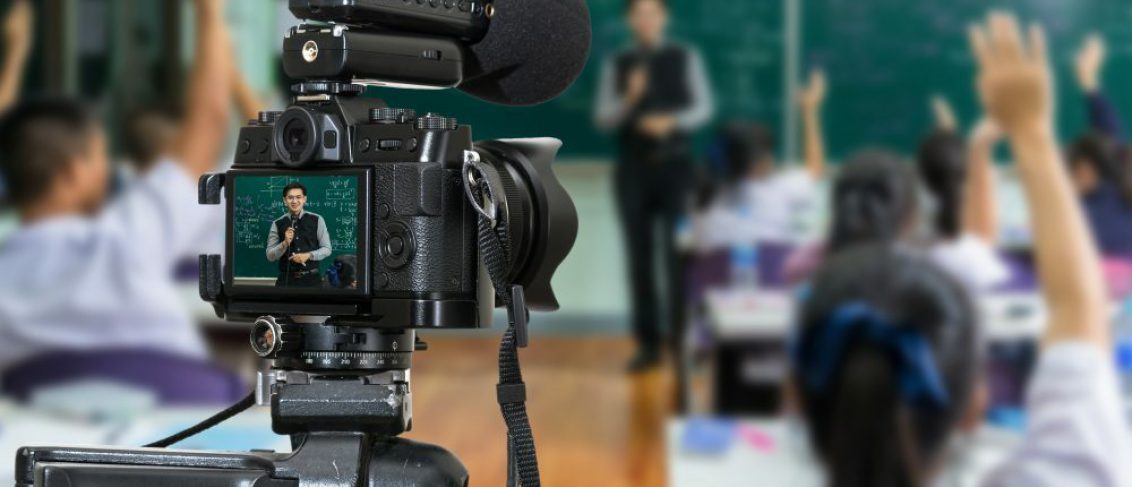 Should You Be a Teacher Vlogger?
Teachers as vloggers isn't a new idea - lots of smart educators have been taking to YouTube for years to share their ideas. But is it something every teacher should be doing?
Some Examples
Kindergarten teacher Bridget Spackman created
The Lettered Classroom
Youtube channel, taking viewers on a digital journey through a typical school day. Viewers get a peek inside her classroom sessions, she shares teaching practices and discusses her students learning.Vlogging allowed Spackman to find her niche, further developing her craft and love of online education.
"My YouTube channel has become the heart and soul of my business. This is where I can connect with inspiring teachers and those who are already in the classroom. I talk about organization, meeting standards and making connections through all grade levels."
SmorgieVision
is the personification of colourful learning. Chock-full of silly hats, funny mustaches, and glitter - colliding with rockstar teachers - all in the name of lifelong learning. Kindergarten teacher Greg Smedley-Warren is the man behind it:
"My heart is Kindergarten! I believe that every student can succeed and that it's my job to give them the tools they need. My classroom is full of energy and fun. We are always singing, dancing, moving, and learning. If you were to appear at my classroom door you would see chaos. But it's really organized chaos."
Why Vlog?
For some educators, creating a YouTube channel is an opportunity to build a business. For others it might be an opportunity to develop a role as a thought-leader, leading to other professional opportunities offline.But for the majority the rationale might be a bit simpler:
Sharing what you know to help other teachers
Playing a part in a professional learning community
Building useful connections with other educators
As a process of self-reflection
As a creative outlet
Or as a way to advocate for a different approach to teaching and learning
Whatever the rationale, getting started is simple. All you really need is a smartphone and a YouTube account. But if you'd like to take it a step further, here are a few quick tips:
Start by watching - and following - other educators you admireWhat makes their videos work well? What ideas can you "borrow"?
Pick a themeIt's unlikely that you can cover everything, so define a theme for your channel
Invest (a little) in equipmentYou shouldn't spend a fortune to get started but if you're serious about using video, you might want to invest in a decent DSLR and good sound. Spend some time learning the basics of editing software too.
Be ConsistentSet a regular schedule for when you will make and upload new content
Get HelpReach out to some of those educators you've been following
Have Fun and Keep GoingYou're unlikely to become a viral sensation overnight so make sure you're enjoying the process
Let's Work together
We're a team of media professionals and educators that want to inspire a generation of global learners through smart, engaging educational content they love.