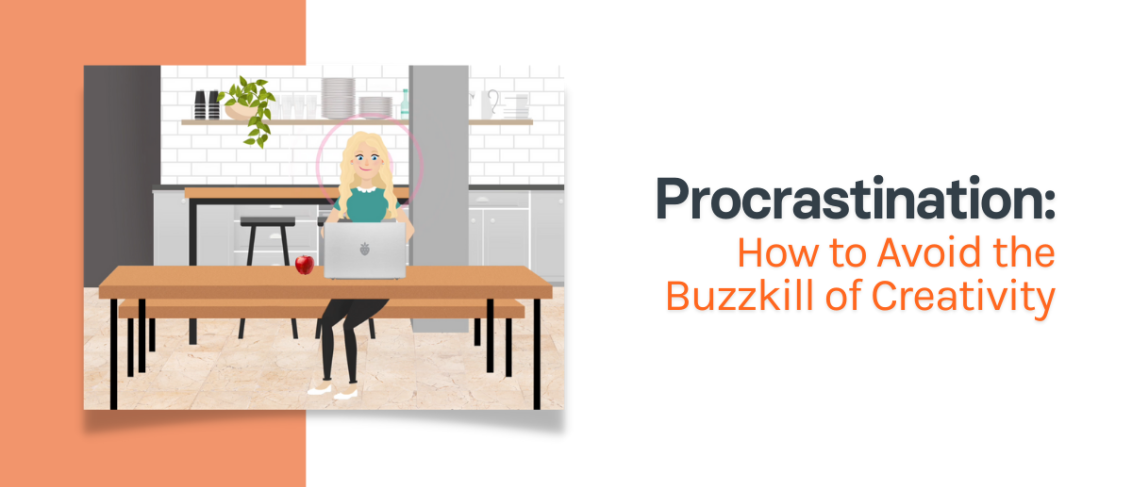 Procrastination: How to Avoid the Buzzkill of Creativity
Procrastination is only human. It can happen to us all; regardless of age, where you work or task management. It's that silent, Dopamine-releasing mechanism that holds no bounds to when it will next attack!
No fear, in this blog we will guide you through some sure-fire ways you can help re-balance your workflow and become a more effective worker than ever before.
Change Your Environment
The foundation to an effective, mindset to work – is the workspace from which you work from. More people are working from home than ever before and with it comes additional inconveniences to the standard day's workflow.
Organisation is key; eliminate all distractions and keep just the bare essentials available to you. If working from your bedroom is too distracting, then why not take a laptop to the living room, do what you can to give you the feeling that you're back in an office space. Sometimes by removing that standard comfortability aspect is enough to jump-start our bodies' systems back into work mode.
Schedule Your Workload
When you wake up each workday, can you easily find out what your tasks are for that day? If not, then you could benefit from scheduling your short and long-term work tasks. For the most part, it would be up to you to schedule your own tasks, but don't be deflated, it can become a healthy part of your work management.
Once a new task, has been assigned you can spend less than a minute to log it into a task management site. At Makematic, we use Asana, Google Calendars as well as Timecamp, which have proven to be very beneficial for both individual and group work. Find the one that works for you!
Make A Start
They say the hardest part when starting any new task, is to just even begin it and it's true! Once you have written that first sentence in your report or that first slide in your presentation, you should notice exponential growth in your work progress, as long as you keep other distractions out of the way.
Why not try planning your start, middle, and end? At Makematic, we call this pre-production, production, and post-production and we have numerous steps by different staff members inter-connected throughout each stage. Effective planning will make that first step all the more easier to achieve.
Create Milestones
Rome wasn't built in a day, so neither should your project be either. Unless your project is a short-term commitment, we can all do with setting daily or weekly milestones, to help reward completion of tasks, as you continue to progress towards the finish line.
Utilising milestones also acts as a safety buffer if you have a non-interchangeable, due date for your project. If you were late completing your first milestone, then you can adjust your next ones and aim to complete the next one earlier to keep yourself on schedule. Be reasonable with your internal deadlines, Rome might not have been built in a day, but it wasn't rushed either.
Take Regular Breaks
Don't ever feel the need to have to push yourself past the point of no return. It may seem counter-intuitive but taking regular breaks could actually help you finish your work faster. Sometimes giving your mind a chance to recollect itself is a great mechanism to finishing the project you've started.
If you feel the task you're doing is getting too tedious or monotonous, why not work on another task instead to increase your creative output? If you feel writer's strike setting in, a walk at your nearest park could be just what you need to help give you that Eureka moment for what you could write about next. We're only human, so make sure you take care of yourself first before taking on the work tasks of the day.
It's important to take care of your mental health and wellbeing, especially if you're working from home. Check out this blog about protecting your physical and mental health.
We hope you've found this guide helpful in combating Procrastination. We all function differently as human beings, so find what works for you. Sometimes the most, the simplest of changes to your work lifestyle, can be all it takes to push that 'need' to do something else away.
Follow our social media pages for updates on future blog posts and for the latest Makematic news.
Let's Work together
We're a team of media professionals and educators that want to inspire a generation of global learners through smart, engaging educational content they love.