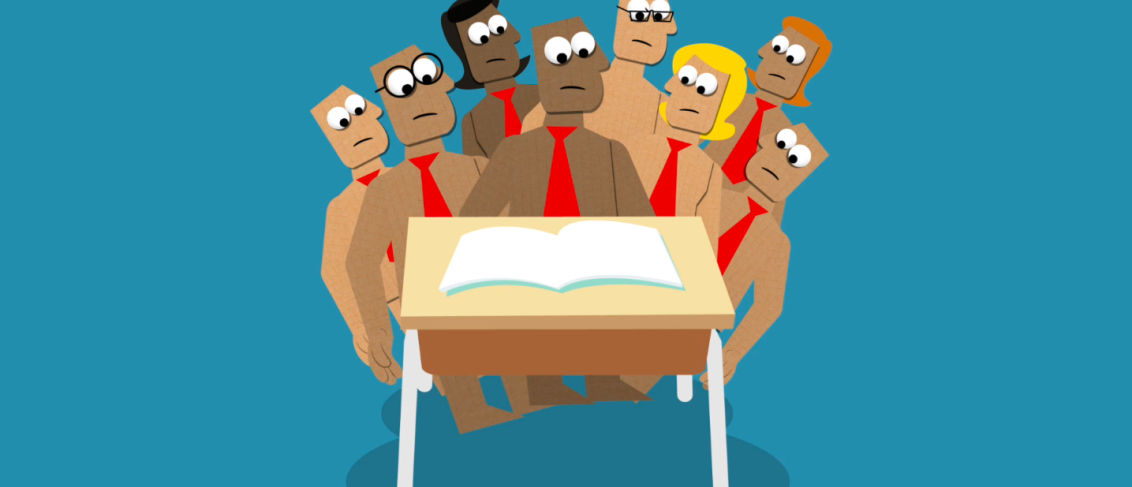 Pay Attention. Powering Down In The Classroom.
If anything has been learned in our family since the onset of Covid-19 and home-schooling, it's that when my 5 year old son would repeatedly arrive home saying school was a waste of time because it was so boring, it appears that he was telling the truth. That is what I've gathered from the brief few months that we were involved in his day-to-day teaching before the summer holiday.
Before, when he found it difficult to get out of bed in the mornings and begrudgingly put on his school uniform muttering the obligatory "I don't want to go to school every day it's boring", he was fully justified in his statement.
During our period of home-schooling, the only digital interaction with educational resources he had which was set by the school, was to look at and then print (good job we are one of the few that have a printer) the Twinkl worksheets which were emailed each day for him to fill in. You would think it is an easy task and job done, but on many days, we had flat refusals from him. Not because the subject matter was too difficult, or the subjects themselves were things he wasn't interested in, but rather because there are only so many apples and pears or balloons or bears or bicycles an intelligent 5 year old can count or order or spell and then colour in, without going completely and utterly insane.
This is an issue which educationalists, parents and students have been talking about for a long time now. Very little seems to have been done about it
Graesser and Person in the American Educational Research Journal 1994 (yes 1994!) stated "A researcher claims that on average, students in class only get to ask a question once every 10 hours!" My son has complained of the same – "I am not allowed to ask many questions so I have to sit around and it's boring". This coming from a child who constantly asks us questions about the world around him as part of his learning process. And this research from 1994 (yes 1994!) backs up my son's repulsion to the current way he and his subjects are taught, yet in the UK state sector certainly, very little has been done to ensure that children receive the digital and one on one stimulation they need at school which they receive in every other area of their everyday life. Various Ministers in the UK have claimed to have sorted out the education system, but have they? Not from our perspective.
I used to stand up at conferences and wave my arms about a lot encouraging audiences, mostly involved in education in one form or another to change the way they were doing things a bit. Just a bit. Ten years or so ago, I used to plead, that in the same way, the audience themselves used Google and Youtube and Facebook, and indeed played a myriad of games which were appearing on phones and PCs as apps, it was vitally important that in order to avoid alienating the children they wished to educate, they needed to change direction radically and move education beyond the printed page. Imagine a maths or history curriculum delivered as an adventure game? Ironically that would fit right in with the way Netflix are making TV shows and movies for children right now, giving them choices and allowing them to learn from mistakes. Now and again, after presenting I would be approached by someone who agreed, but more often than not, I would be met with the phrase "leaving no one behind" or the equivalent motto of the country that I was in.
Examining the complete and utter chaos of the A level and soon GCSE fiasco this year in the UK (particularly in England), the irony 10 years on, is that in the UK the very government who coined such fluffy phrases, commissioned an AI programme which seemingly was designed to make sure of just that – those from the most deprived areas would most certainly be left behind.
The reality is that in just about every school education system around the world, whether or not every child at school has a laptop or an iPad, whether or not the school can stream video as part of the learning process in the classroom, it is all down to how much spend there is in education at a governmental level. And in the UK, despite the government fluff, in real terms, it is diminishing year on year. And as this happens more and more will continue to be left further and further behind.
Perhaps, bearing in mind the workplace is about to revolutionised by AI with millions of jobs replaced by algorithms, this was the plan all along.
One of the most forward-thinking groups in education right now is based at the University of North Carolina Greensboro in North Carolina. The Transforming Teaching Through Technology group based within the School of Education, have partnered with several schools and placed creativity at the centre of process through the creation of Maker Classrooms which emphasise making, creating and inventing.
I remember seeing a video they made a long time ago – around about 2008 called Pay Attention! It is of course still available to view on Youtube and in it, there were some statements made which 10 years later, I'm hearing echoing in my ear each time I have to focus on teaching my 5-year-old son. High school students are quoted as saying "We have learned 'to play' school. We study the right facts the night before the test so we can achieve a passing grade and thus become a successful student' and "When I go to school I have to power down". What is astounding is that the video is about a decade old and still we hear the very same phrases!
My son's teacher is smart and fresh out of university. Mrs Jones (not her real name) has from what we can see, been teaching the kids in as blended a way as she can with the elderly equipment and bad internet connection that she has. For my son, the most important parts of home learning she sent before the summer break were the occasions where she made a video of herself reading a story. I thought they were great. Considering that they were filmed on a phone, the quality was first-rate, she was good at making the stories interesting and, in my view, if teaching young frustrated children becomes too much, she should pursue a career as a voiceover artist! Each day when we signed into the school system to download what would inevitably be Twinkl's colour in/match/draw-on/add-up worksheet, he asked if there was a video she had made to watch.
Video is central to his life. He is part of the post-millennial generation, and like every other child in his class and school, he has had wide access to technology since the minute he was aware of its existence. Leaving no one behind doesn't come into it! Every parent has a phone with an internet connection. Full stop. For him and all of his peers, Youtube Kids, Youtube (under supervision) and Google (restricted) are his primary sources of information. He 'talks' to Google and Youtube to find exactly what it is that he wants to know or see, and he has a program which reads out the text of sites like Wikipedia to him as he's still getting up to speed with fluent reading. The app highlights each word, something which for me in a past life placed me at the centre of great ridicule when I suggested to those I worked with that a simple karaoke-style reading app would effectively teach many millions to read. It appears that in the case of my son and his friends, today something similar is doing just that.
All over the world children are returning to the classroom after a long period of learning in different ways. Mrs Jones is once again going to have her work cut out in a couple of weeks time. Children all over the world have for months been enthralled and educated by a myriad of different multimedia apps and services and of course Youtube. When they re-enter the classroom in the coming weeks, once again the dragging of heels in our and many other households each morning will start all over again, as they are forced to power down in the classroom. Paying attention doesn't come into it. Waiting 10 hours to ask a question does.
Let's Work together
We're a team of media professionals and educators that want to inspire a generation of global learners through smart, engaging educational content they love.