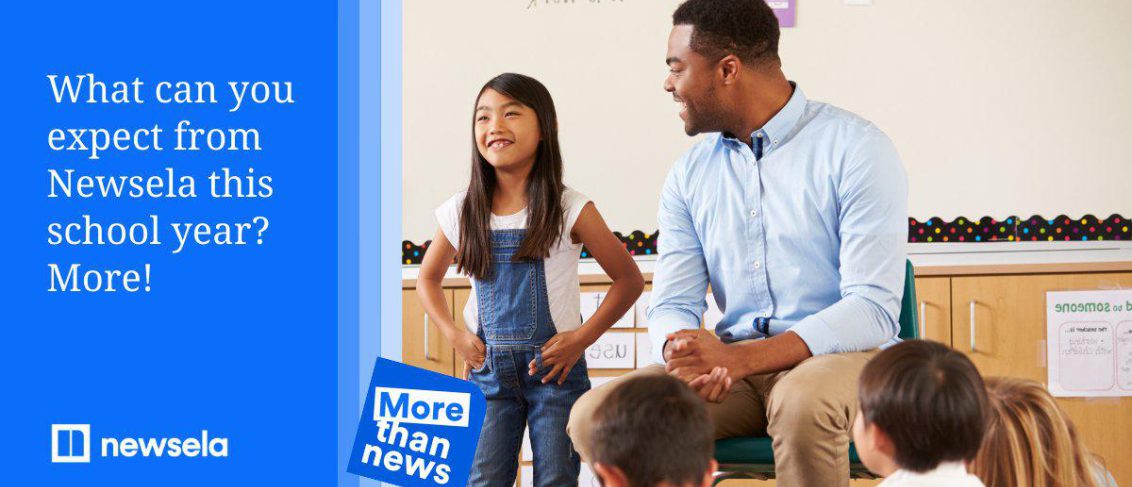 Makematic Partner with Newsela for Back to School Video Refresh
We are delighted to have been able to partner with edtech powerhouse Newsela to help deliver hundreds of new educational videos as part of their back-to-school refresh.
Working closely with the team at Newsela we selected over 400 vetted videos from Makematic+ which have now been rolled out in the Newsela Social Studies content library.
With searchable transcripts and embedded quizzes, these videos can help all students access grade-level social studies concepts on U.S. History, World History, Economics, Civics, and more. And they're curated side-by-side with texts throughout Newsela Social Studies to save teachers hours of time they'd spend scouring the web for videos to add to their lessons.
You can learn more in the video above or by visiting Newsela Social Studies
"One of our goals is to ensure teachers have access to ready-to-use, engaging content and in today's classroom, that means video. Our partnership with Makematic removes the guesswork for teachers and provides vetted and standards-aligned videos right at their fingertips."
Evan Gutierrez, VP Curriculum and Instruction, Newsela
"We're increasingly seeing world-leading edtech companies like Newsela putting video at the forefront of what they do. They are really raising the standard for 21st Century learning for educators and students alike."
Beatrijs Lelyveld, Makematic VP of Licensing and Partnership
Let's Work together
We're a team of media professionals and educators that want to inspire a generation of global learners through smart, engaging educational content they love.