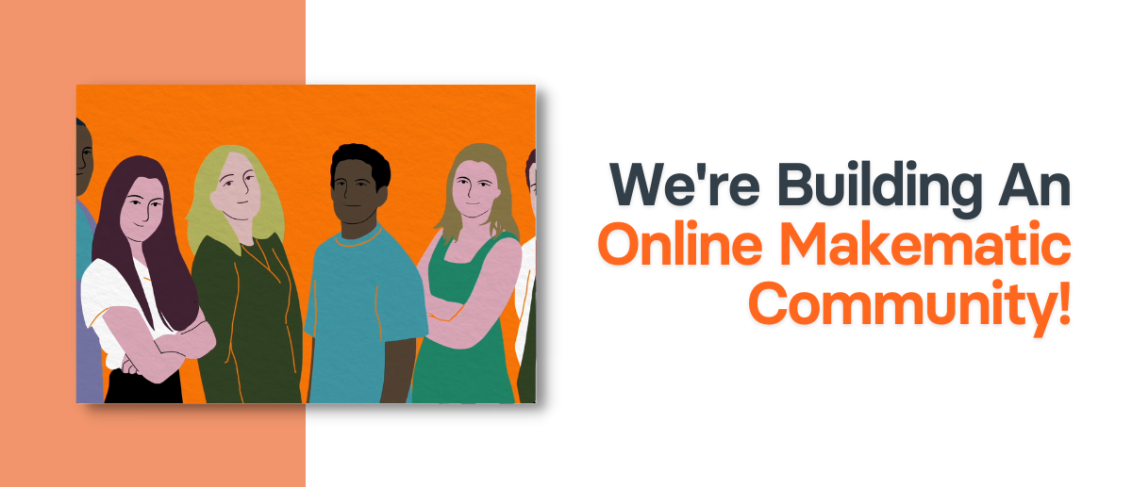 We're Building An Online Makematic Community
So we've decided to build a Community! A community of educators and education professionals who are interested in improving their use of multimedia in the classroom. We have a lot of expertise in this area and we want to share that expertise with you!
We're a video production company who make video and animation for:
the PK-12 classroom, and
educator professional development.
That means our audience is very important to us. In fact, we use educators and young people to help us make our content better via user testing, teacher advisory panels (meet our Teaching Advisors), and youth initiatives (our latest intiative Untold Pitch Competition). We also use experts to make sure our content is credible and accurate (check out our Untold Experts). From development to release, we spend a lot of time with key stakeholders to ensure that our content is fit for purpose.
We know that educators are using multimedia, in particular, video in their classes on a regular basis, and for their own professional development. We also know from talking with hundreds of you, that access to professional development around how to use video best is and has been lacking.
To address that gap, we have created a Makematic Community.
So what should you expect from this community?
Apart from interacting with myself and Gianna, you'll also:
Access to Professional Development badged courses about how to use multimedia better
Free workshops, webinars, podcasts and whitepapers about how to use multimedia effectively
Access to resources to enhance your use of video in the classroom
Access to curated content on research and evidence-based approaches to using video in the classroom.
LAUNCHING IN OCTOBER!
If you'd like to know more about our Makematic community, send us a message at tara@makematic.com, and we'd be happy to answer any of your questions!
Follow our social media pages for updates on our Makematic community and latest news
Let's Work together
We're a team of media professionals and educators that want to inspire a generation of global learners through smart, engaging educational content they love.
Custom Projects
Technology
Education
Professional Learning
MakeMatic HQ