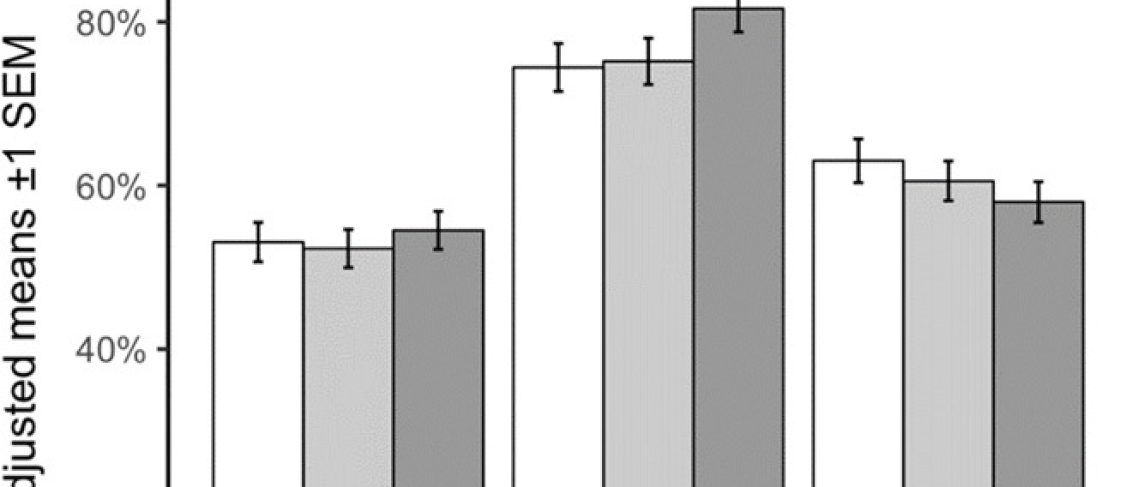 What Do We Need To Make Online Learning Work?
TLDR; internet access, more and better content and investment in teacher professional development
It seems logical that online education might help widen access to high-quality learning. And right now - as perhaps as many as a billion young people take part in an unplanned global experiment in online learning - that logic is being put to the test.
The results of a recent trial, published last week in Science Advances, seems to back up that simple logic.
But it also raises questions about what's required to make that logic stick.
STEM Learning in Russia
Across a randomised control trial of 325 participants in multiple sites in Russia, the study concluded that there was little difference in learning outcomes between in-person, blended and online-only instruction.
All very promising. But the study made use of a nationwide platform (OpenEdu) that connects Russian Higher Education (HE) students to online resources from top tier universities.
That's fine for the study, but as the current crisis has made clear, most educators can't rely on an equivalent solution.
So there are key questions that we need to unpack if we want to apply its findings more widely. First, can everyone take part? Second, do we have the underlying content - and can the right people find it? And finally, do we have the skills to teach online?
Let's start with access.
Have We Fixed the Digital Divide?
The Russian STEM study assumes that all participants have internet access. A fair assumption for this study.
But just last year estimates based on US Census data suggested that up to 3 million American students (17% of the total) did not have access to the internet at home (excluding cell phone access).
Even in somewhere as well connected as Berkeley, California the rapid transition to online learning caused by Covid-19 has highlighted big issues. A public school superintendent was quoted in Wired magazine estimating that: "about 5 per cent of the district's students lack reliable internet access at home, and about 30 per cent need devices suitable for online learning".
And it's obviously not just a US problem. In 2017, only around 1/3 of Indian's could access the internet, mostly via their phones. Only 30% of those who could access it were women or girls.
If even a tiny percentage of students can't take part then we still have work to do. In reality, that percentage isn't tiny.
Do We Have Enough Quality Content? And Can It Be Found?
In the study, students were randomly assigned to take part in in-person tuition, blended learning or online only course content using the state-sponsored OpenEdu platform. The OpenEdu platform allows students at any higher education institution to access course content provided by some of the country's top universities.
In many ways OpenEdu is a neatly simple solution. The entirety of the required course content (for the study) is represented. It exists in a single destination. And the content has been produced by the universities themselves.
Most education systems - particularly outside HE/FE - don't have quite such a straightforward solution to draw on.
There's certainly a lot of content that has been made available online recently. And, of course, we have a wide variety of platforms like Khan Academy, Udemy, Coursera, Share My Lesson, TPT, Youtube and many others.
So there is no shortage of places to find learning content.
However, the sudden rush of government webpages, list posts and Facebook groups suggest that discoverability, quality control and specificity are big issues.
Of course, not every PDF lesson plan or scanned worksheet translates to a quality online learning experience. Indeed, some subjects may be more difficult to teach and learn, online.
So do we have enough suitable and effective online resources available to meet the need?
And not just for HE students but for every grade from PK-12, and Adult learners, and in multiple languages, and addressing all the various subject areas at each of a myriad of local, state, national and international standards - all of which would need to be updated constantly.
Spoiler alert - the answer is 'no'.
Do We Know How to Teach Online?
Interestingly the study's authors found that; "the online course instructors from one of the country's top engineering schools had better educational backgrounds, more research publications, and more years of teaching experience than the in-person instructors".
In principle, this reinforces a key argument for online learning - access to the best teaching.
But for this to be a factor we have to assume that the relative expertise/experience of instructors translates into great online learning content. There are lots of reasons that this might not be the case.
Teaching online effectively goes well beyond being able to upload a recorded lecture, work Zoom or upload homework to the school's LMS.
In a recent article in the Atlantic, veteran teacher Renee Moore puts it superbly:
What Should We Do?
I have four suggestions;
First, we need to keep working towards suitable internet access (and hardware) for all students. Easier said than done, but the case has been made more obvious than ever.
Second, we need to invest in the quality and suitability - and simple volume - of online resources. This will require the collective efforts of academic publishers, commercial organisations, non-profits and the education system itself. It will almost certainly include both paid and freely available (OER) resources. It will also require continued research into what actually works online.
Third, we need to build the pipes that help connect educators with those resources. The right solution won't seek to replace the tools, platforms and repositories teachers already use but rather build interoperability between them. A highly fragmented market is an impediment to investment. If they can more easily reach educators and students, learning content creators (like us) will invest more.
Finally, we need to invest now in teacher training. Neatly, online learning might form part of the solution.
The current pandemic has made online learning very real, very quickly. And while we have myriad technical solutions to help, we have a lot of work left to do addressing the digital divide, ensuring the availability of appropriate digital resources and supporting teachers as they adopt new ways of teaching.
Now's the time for us all to invest in making it work.
Let's Work together
We're a team of media professionals and educators that want to inspire a generation of global learners through smart, engaging educational content they love.