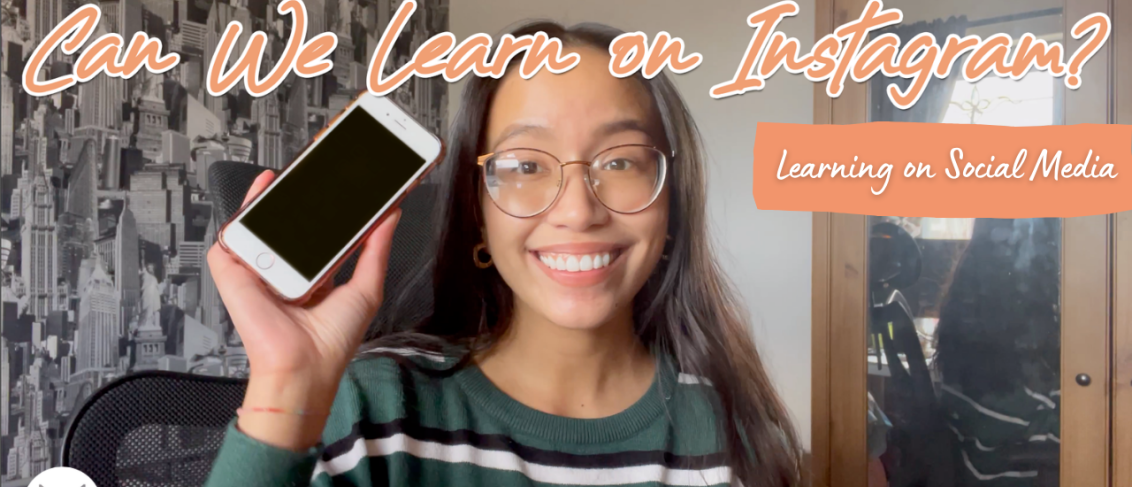 Learning On Instagram: Behind the Scenes with Makematic
Episode 13 of the Makematic vlog goes through learning on Instagram. The social media platform has evolved immensely over the past few years. In the beginning, it consisted predominantly of pictures of the most random things; like a hair clip and adding a white border with a sepia filter on top. Now it's a melting pot of content! Influencer ads, slideshow graphics, shopping, and even an attempt to compete with TikTok through Reels.
A PSA
Similar to the previous 'vlog blog' about learning on TikTok. It's important that we do our own research when we find things on social media, especially if the content is educational/informational. For example, in this vlog, there was a piece of interesting news that scientists have found a way to teach spinach how to send emails! Completely bizarre, but true! Have a read at this article yourself if you're interested to find out more.
The Educational Side of Instagram?
I'm not going to lie, it was more difficult to find educational content on Instagram. Even after searching under the hashtag "educate yourself", I came up short. There was a mixture of motivational videos and images, and ads in this hashtag. As good as this content was, it wasn't what I was looking for.
On the UntoldEdu discover page, it was easier to find educational content. There was more educational graphics than there were videos or reels. The reels that I watched were more for entertainment purposes rather than educational, which was great to watch, but again - it wasn't what I was looking for.
The solution? Like on all social media platforms, you're going to have to actively search for this content and start engaging with it.
Like, Share & Save
Learning on Instagram is not easy. Instagram was initially made for the purpose of sharing your life through images. Now, it's changed. We've got IGTV, stories, and the shopping feature that angered a lot of people. More importantly, there are creators all over the world sharing their knowledge and experience. From topics on race and gender to sharing key facts on climate education and much more.
If you're not seeing this type of content on Instagram, it simply means that you're not engaging with their content. Unfortunately, Instagram won't give you this content on a silver platter. You'll have to actively seek out this information by following, liking, saving, and sharing educational content.
Below is a list of content creators you can start engaging with to start learning on Instagram
- Impact
- Chnge
Watch our latest Makematic Behind-The-Scenes vlog and start learning on Instagram
https://youtu.be/NT9gRDH43cE
Let's Work together
We're a team of media professionals and educators that want to inspire a generation of global learners through smart, engaging educational content they love.