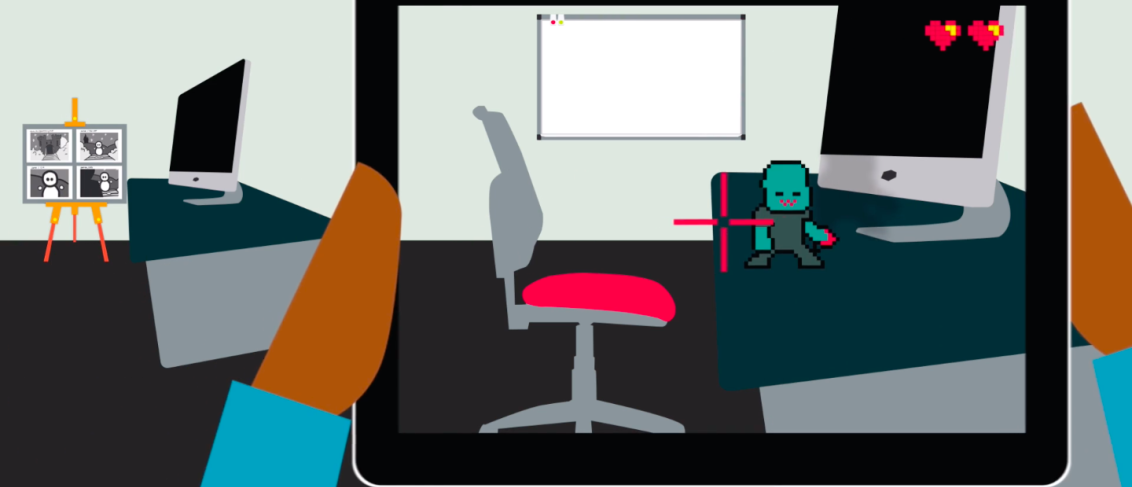 How Online Video Can Revitalise Your Classroom
Online video is needed more than ever within the classroom. By educating students through innovative methods, educators can continue to inspire.
The UK has an average world rank of 15 ⅓ across reading, mathematics and science according to the PISA 2018 summary, however, the USA is 29 ⅔! Some may regard these as respectable scores but surely, we can do better?
Educators are struggling to connect to this new 'generation z' of students. The curriculum needs a shake-up and I'll hopefully explain some, potential ideas to help re-engage the modern-day student while having a look at what new tools we can utilise.
Learning styles have vastly changed
McCrindle Research summarises Generation Z's disconnect with traditional classroom settings best stating "traditional classrooms were constructed to keep distractions out, keep the students in and keep them facing the teacher." However, modern-day classrooms should be reconfigured and rewired to accommodate new students, new technologies and new learning styles.
"It is easy to be critical of a generation that focuses on screen time more than conversations; virtual social circles rather than real social circles. These individuals and many others are experiencing depression at ever-increasing rates and are as comfortable in the digital world as they are in the virtual world. However, to paint these students in a negative light would be greatly reducing the impact of their value, creativity, and ability to be thoughtfully-minded young scholars" elaborates WCET Frontiers.
According to UpFront Analytics, Gen Z shuns conformity and traditional however relate to storytelling and visual displays. Video is the perfect platform for delivering such content and most likely, the major influence for Gen Z to state this preference. This use of an iPad or Smartphone can aid all three of the VAK learning types for students:
Visuals

Linguistical = Kindle, Blog sites, Twitter

Spatial = Video-streaming sites (e.g.

Makematic

,

YouTube

,

TikTok

), Instagram and Pinterest

Auditory

Music/Audio = Audible, Voice recordings/note-taking, Podcasts

Kinesthetic

Movement - Adobe Sketch, Use of keyboard or tablet to transfer V/A information.
Tactile - Interactive quizzes and engaging, educational games.
Rise in ADHD culture?
Gen Z picks up information far-faster than any generation prior, they are natural multi-taskers after all. They strive to work in tech and influencers are their role models. According to SXSW, Gen Z's attention span is roughly eight seconds compared to the 12-second span for millennials. Some may regard this as ADHD culture however such toxic categorising only continues to isolate the future generation away from educators and further into influencers - mutual trust needs to be re-established.
Shortform video and online sites are powerful tools that these internet-natives are drawn to. Combining them with education may seem like an arduous task that could disconnect them due to 'pandering'. However, it can work as I will showcase below.
Bill Wurtz is an American singer-songwriter and online video creator who went viral back in 2016 for his interesting take on the 'History of Japan'. The video provides a highly-saturated, bursts of infographic-based information with auditory, music tracks.
The comments alone prove this video is working - it's engaging and revolutionary educational content can learn from such methods of engagement.
Procrastination is the major stumbling block when incorporating these elements. Firstly, it needs to be redefined. I know from first-hand experience listening to music while working on a project doesn't detract from the work produced, it can help focus the brain and quiet the dopamine-craving release from completing an online video.
Educators must open-mindedly allow input from this generation about content that works for them. I understand it will take a compromise from both sides to work practically in any nationwide curriculum but the standard exam-system just doesn't work any longer.
Video can be engaging, educational and no longer should be seen as a 'relief tool' for educators to take a break from mundane learning. Incorporating them into a hybrid alongside student engagement and a better understanding of VAK learning styles and providing alternatives for each type of user is the way to a fairer, more engaged educationally society.
Let's Work together
We're a team of media professionals and educators that want to inspire a generation of global learners through smart, engaging educational content they love.