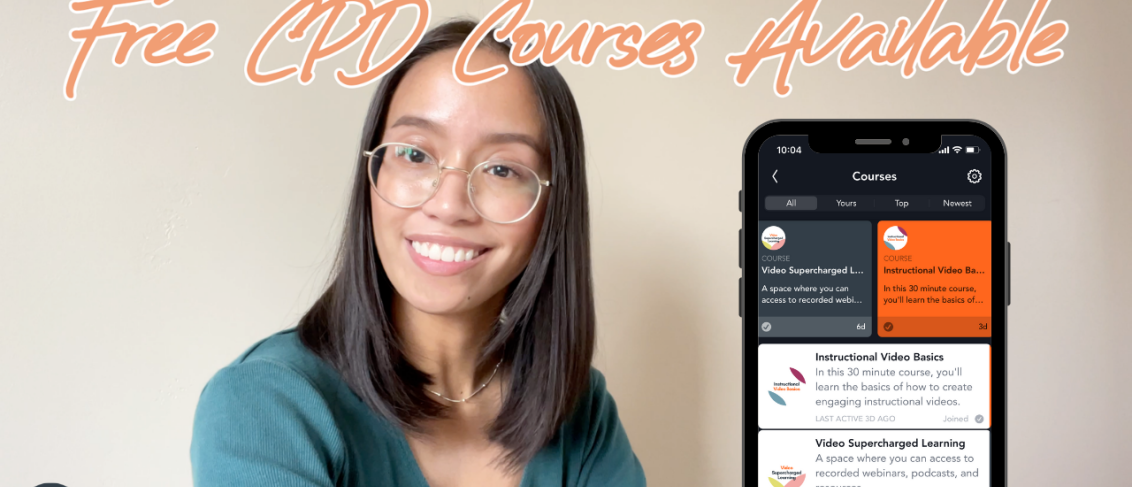 Free Bite-Sized CPD Courses Available Now
That's right. We offer FREE Continuous Professional Development (CPD) Courses! Where are they, you may ask? They are all living in the new Community that we created in October - Video Supercharged Learning!
In this vlog, I'm diving deep into our "Instructional Video Basics" course so that you can get a glimpse of what to expect in one of our growing collections of CPD courses. Did we mention it's free and badged?
All our courses are centered around how to create and use multimedia better in the classroom. They are bite-sized and are filled with loads of research-based information, instructional videos, and resources for you to use in the classroom. Learn a lot in a short time!
"Instructional Video Basics" is not the only course we have. We have 2 other courses available for you to complete. A huge space of resources, which includes our Video Supercharged Learning podcast, instructional videos, and downloadable infographics and resources. Check out what CPD courses we released in October!
Ready to join one of these courses? Click here for a short video where I'll walk you through the simple steps.
Let's Work together
We're a team of media professionals and educators that want to inspire a generation of global learners through smart, engaging educational content they love.
Professional Learning
MakeMatic HQ