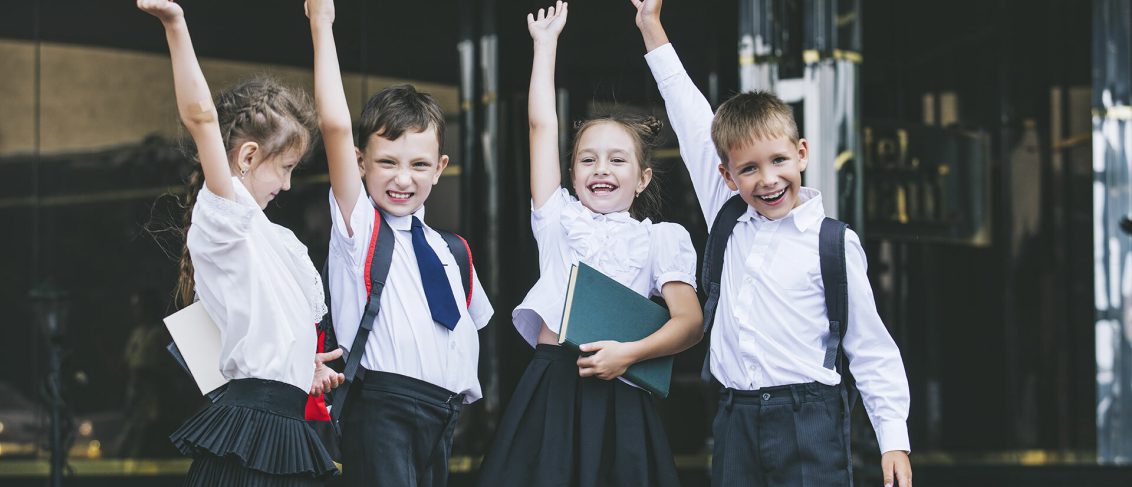 Do you remember your first day at school?
It's that time of year again: back to school time.
This week, when Makematic Script Editor Lee Henry dropped his 4-year-old son off at school to begin Primary 1. The memory of his own first day came flooding back.
Lights. Camera. Action!
Thanks to BBC Northern Ireland, I haven't been able to forget my first day at school.It was broadcast to the nation.
I was 5-years-old and the cameras were there to capture every momentous moment as All-Children's Integrated Primary School officially opened on 2nd September, 1986.
There were my classmates arriving with their parents. There were my new teachers interviewed in the playground.
And there, with class in session, was me – dropping my pencil onto the floor and bumping my head on the desk as I attempted to pick it up
Cue howls of laughter from my assembled aunts and uncles as we watched the news later that evening.
Thankfully, the recording has since gone missing.
Integrated Education. What's It Good For?
In a society historically divided along socio-religious lines, All-Children's was the very first school in Northern Ireland to welcome both Catholic and Protestant students.
I, along with around twenty other pupils, were among its first intake.
There were kids with Irish names and kids with British names. The question was: would we get along? Would integrated education actually work?
Of course we all got along fine, and of course integrated education worked and still does.
Kids aren't born fearing otherness – they pick it up from their parents, from the media, from other people. They can learn to value inclusivity and multiculturalism too. That begins in the classroom.
Blazing a Trail
Looking back, I was aware, even at such a young age, that my new classmates and I were part of something special.
All-Children's is now a state-of-the-art educational facility that many of my family members have attended.
But back then, its founders were blazing a trail. Understandably, some parents were wary of sending their children to school with the children of those people they feared the most.
Integrated education in Northern Ireland has still got some way to go before it becomes the norm here. But I'm proud that my parents – one Catholic, one Protestant – were brave enough to agree to a new approach to learning.
Because of them, I send my son to an integrated school too. I hope he will follow suit.
First Day Nerves
So, how did I feel on that first day at school?
Excited. Uncertain. Nervous. But good teachers help with that. And classmates too.The cameras, however, I could have lived without.
What do you remember about your first day at school?
Let's Work together
We're a team of media professionals and educators that want to inspire a generation of global learners through smart, engaging educational content they love.