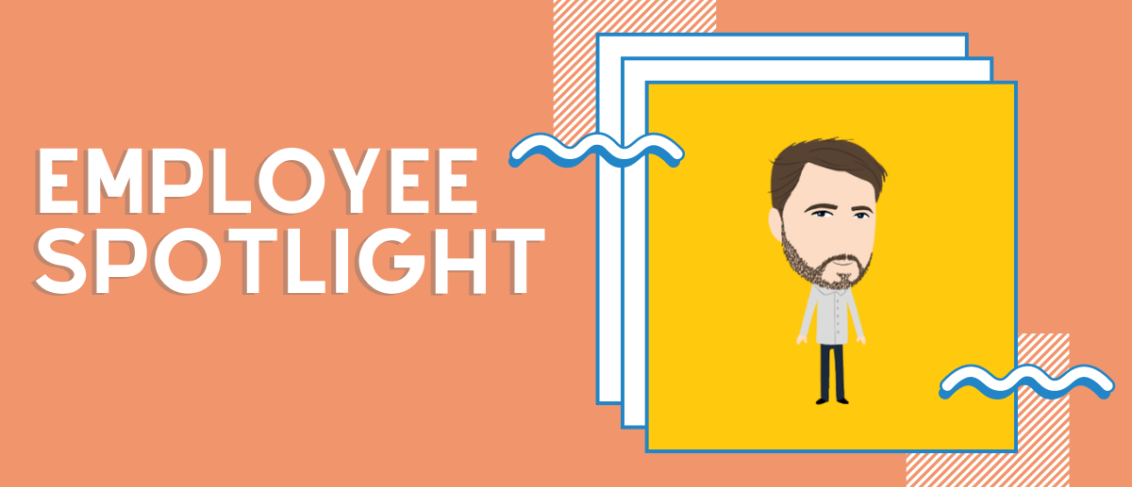 Employee Spotlight: Ryan Lee, Assistant Producer
This the first Makematic Employee Spotlight where each month a member of the team will be featured. This month we caught up with Assistant Producer, Ryan Lee who has been working at Makematic for two years. We chatted to him to find out more about his role in the company.
How did you get your job at Makematic?
I have a background in photography and video, after finishing my degree I took part in a six-month Post-Graduate Certificate in Professional Practice. Alongside the theory, at Ulster University it involved working full-time and luckily Makematic was one of the companies that took part in the programme. After my six months of internship as a production assistant ended, I stayed on and moved to the role of an Assistant Producer.
On a day to day basis, what are your responsibilities and priorities?
My job involves being a jack of all trades which I really enjoy, it ranges from conducting interviews on set, video editing (lots of editing!), visual development meetings, liaising with our clients, sourcing material such as footage or music, budgeting, creating captions. I'm involved in every stage of the production process from scripting up to delivery, trying to keep all aspects of the process running smoothly.
How do producers collaborate with other teams within the company?
That is the primary role of a producer, ensuring the smooth collaboration between the different facets of production. This is mainly achieved through video calls and emails, even more so in the era of Covid. The producer also keeps track of production schedules and roles through spreadsheets and using the application Asana. Frame.io is another awesome tool which enables us to have clients feed into the production process at each stage with targeted feedback. Giving all teams involved the information that helps us deliver the best product for our client.
Are you working on any big projects?
I'm just about to embark on the third phase of a major project with Adobe, as part of their Education Exchange for both lower and higher education. Primarily focusing on how to integrate creativity into all aspects and subjects within education. To change the misconception that creativity is just something that you utilise in Art subjects, we need creative mindsets and ways of working moving forward in all our endeavours.
What's an important lesson you've learned while working at Makematic?
I think the most important thing I've realised in the last few years is how vital networking in business is, the old adage 'it's not what you know, it's who you know' is still so true. Having a network of contacts you can reach out to really helps if you are starting on a project and need a certain skillset or film crew in a far off location you can trust, those things are what takes a production to the next level.
You may be the best at what you do, but if no one knows you exist then you'll never get the call. You always have to have your hat in the ring, get yourself out there, Linkedin might not be as riveting as Instagram but it's great for meeting people in the industry. For myself working at Makematic for the past few years, producing work for some of the biggest companies in the world, I have had the opportunity to travel and meet the most amazing people and that has been invaluable.
Recently, Ryan has produced a new Adobe Creative Course for teachers. On this project, he worked alongside Claire Bethell, Dan McGarrigle, Kevin Gillen and Joe Allen.
These videos were created to support the free 'Creativity for All' course on the Adobe Education Exchange. It aims to help educators foster creativity in every student across every subject and grade level. Sign up here.
Let's Work together
We're a team of media professionals and educators that want to inspire a generation of global learners through smart, engaging educational content they love.