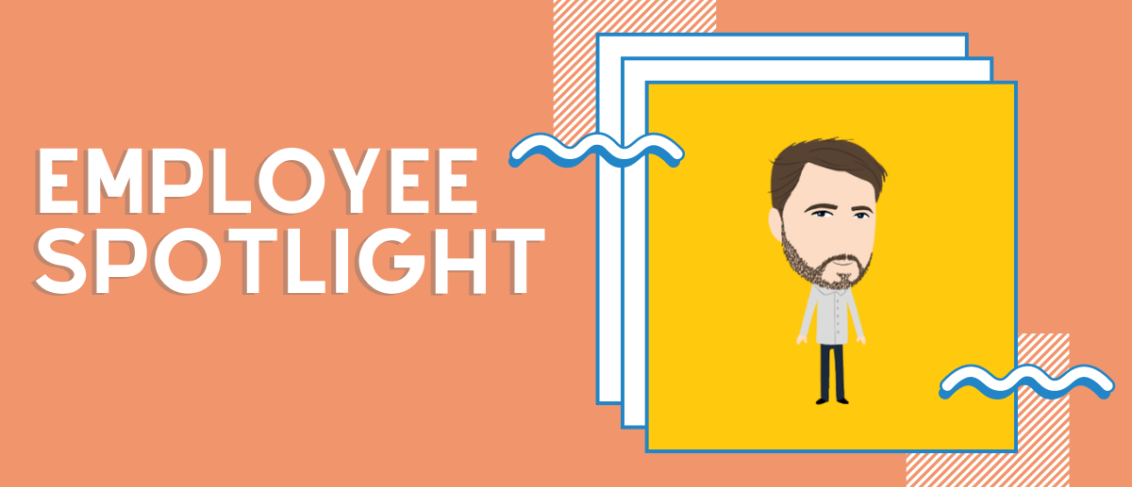 Employee Spotlight: Conor McKelvey, Motion Graphics Designer
In this month's employee spotlight, we chatted to one of our Motion Graphics Designer Conor McKelvey. Conor has been working at Makematic for nearly 3 years! We chatted with him to find out more about his role in the company.
How did you get your job at Makematic?
I first started working with Makematic as a freelancer. I had just finished my BA (Hons) in Visual Communication and was looking for work, which was unfortunately scarce in Donegal. However, Dan, the lead animator here (who I knew prior) let me onto some freelance illustration work for BBC Bitesize. After finishing that, I was then brought back to do some animation work for their Minecraft series. Eventually, a full-time job offer opened up and I got it.
On a day to day basis, what are your responsibilities and priorities?
My day-to-day usually involves either developing ideas, illustrating, or animating. While I'm doing these I also have to keep an eye on my time management to ensure that my end of the projects is delivered on time.
How do motion graphic designers collaborate with other teams within the company?
Most of our content has some kind of motion graphics or animation in it, so collaboration comes with the territory. Motion designers often collaborate with producers to help develop concepts, then realise those concepts for projects. However, other things can pop up such as helping to create content for marketing.
Are you working on any big projects?
At the minute I'm working on Macmillan (publishing) and getting assets together for a new project called Beehive by Oxford University Press.
What's an important lesson you've learned while working at Makematic?
No matter how good you think something is, there will always be changes!
---
Conor's talent for animation is not only shown in our videos at Makematic, but you can also watch it on BBC iPlayer! He was recently commissioned for the BBC Two Minute Masterpiece for his short film "The Draught". Watch it here
Conor has worked on our Skillsumo series, Think Like A Global Citizen series and many more! You can find this by visiting our VOD site.
Make sure to check out our other Employee Spotlight blog with Assistant Producer, Ryan Lee! Read it here
Let's Work together
We're a team of media professionals and educators that want to inspire a generation of global learners through smart, engaging educational content they love.
Technology
MakeMatic HQ
Insights