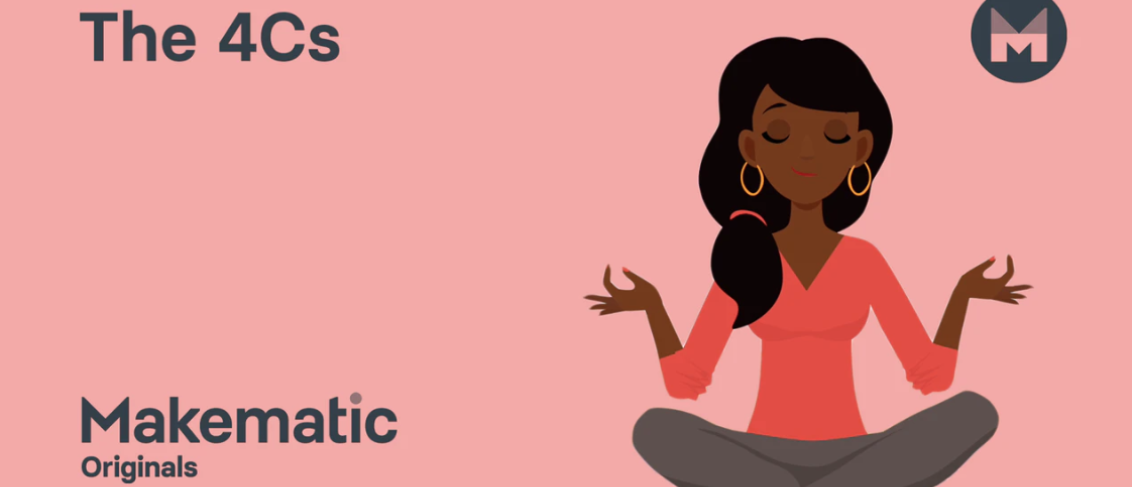 Edtech News - November
At Makematic, we don't just create great content for pupils, but we also produce exceptional curriculum enhancing videos aimed at teachers and parents to help them develop 21st-century global citizens.
The 4Cs of Lifelong Technology
We recently launched a new series called the 4Cs. The 4Cs of Lifelong Technology is an interesting article that explains exactly what the 4Cs mean for education and how they can be developed using technology.
Let's Stop Talking About Soft Skills: They're Power Skills
Another topic we're passionate about at Makematic is 21st Century Skills and the importance of them in the workplace. You can see this in our series SkillSumo. We often refer to these skills as 'soft skills'. However, in a recent article by Josh Bersin, he argues that they really should be called 'power skills' not soft skills.

"Hard Skills are soft (they change all the time, are constantly being obsoleted, and are relatively easy to learn), and Soft Skills are hard (they are difficult to build, critical, and take extreme effort to obtain)."
The article highlights some great examples of companies where they're taking these power skills very seriously. It also makes the case that everyone needs to invest in them for future success.
Career Ambitions 'Already Limited By The Age of Seven'
This article discusses the need for young people to start thinking about their future careers as early as possible. That's because children make assumptions about their career and career options by the age of seven. Starting conversations about careers early may change young people's perceptions of some careers and hopefully break social, gender and racial stereotypes.
The Report: Does social media have a place in formal education?

Finally, I wanted to highlight a report about whether social media has a role to play in education. It certainly is omnipresent these days. It plays such a valuable part in education as a supplementary tool for pupils and educators.

Enjoy reading!
Let's Work together
We're a team of media professionals and educators that want to inspire a generation of global learners through smart, engaging educational content they love.