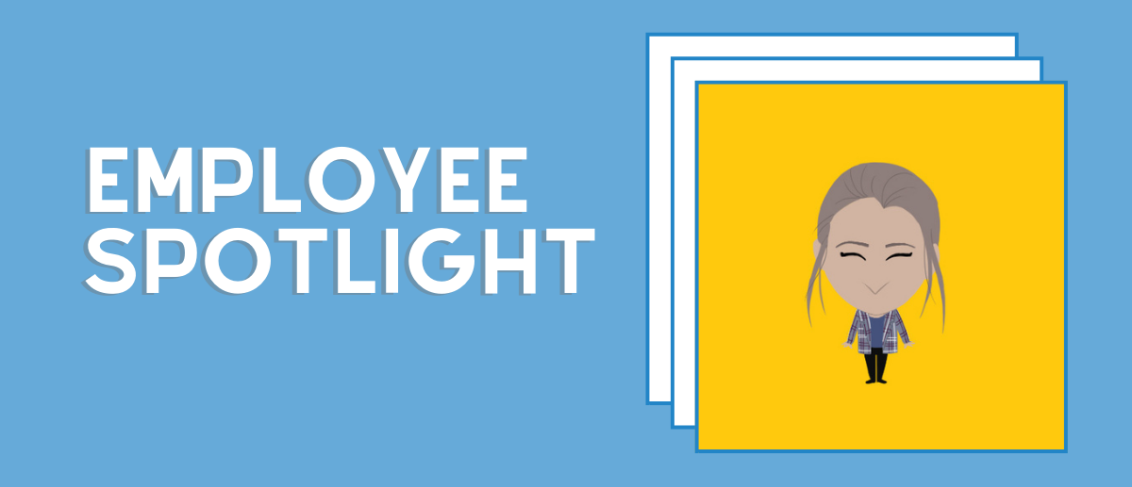 Employee Spotlight: Caoimhe Sweeney, Motion Graphics Designer
Another month, another time to shine a light on one of our brilliant Motion Graphics Designer, Caoimhe Sweeney! Caoimhe has been working for Makematic for over 2 years and has been involved in multiple projects. We caught up with her this month to talk about her role at Makematic.
How did you get your job at Makematic?
A director I work with recommended a freelance position within Makematic on a project they were finalising. I really enjoyed working with the team and was happy to accept a full-time position with the company within a couple of months.
On a day to day basis, what are your responsibilities and priorities?
My day-to-day really varies depending on the type of project, which keeps things exciting and challenging. My average day consists of creating artworks and visuals, then animating and tweaking them in After Effects. Some projects need assets to be created that are ready to be dropped into an editors timeline, others involve creating entire videos.
How do motion graphic designers collaborate with other teams within the company?
Translating a script into visual form is definitely a collaborative effort that involves working with producers/writers/researchers to outline visual goals. Understandably, it can take multiple iterations to find the most suitable visuals, and having a strong collaborative team ethos throughout the journey is essential.
Are you working on any big projects?
At this moment I am working on the 'Untold' series, which is the biggest project with the most team members I have worked on so far. This project is so illuminating, each video is a spotlight into lesser-known, or untold, American histories. The team are creating beautiful works, which are not only really interesting but visually inspiring as well.
What's an important lesson you've learned while working at Makematic?
Coming from an artistic background, the main lesson for me is how much you can learn and elevate your practise by working with others to achieve a common creative goal. If you are interested in making films or digital content, no matter what stage you are at, try to find people with similar interest and collaborate on some work together.
---
Caoimhe has worked on TOM: Teaching Online Masterclass, Unity, BrandEd and Adobe: Digital Literacy, which is available now on Adobe Education Exchange. You can also watch the trailer below.
In case you missed it, read our two previous Employee Spotlight blogs featuring Conor McKelvey (Motion Graphics Designer) and Ryan Lee (now Producer!).
Let's Work together
We're a team of media professionals and educators that want to inspire a generation of global learners through smart, engaging educational content they love.
Custom Projects
Insights
Uncategorized