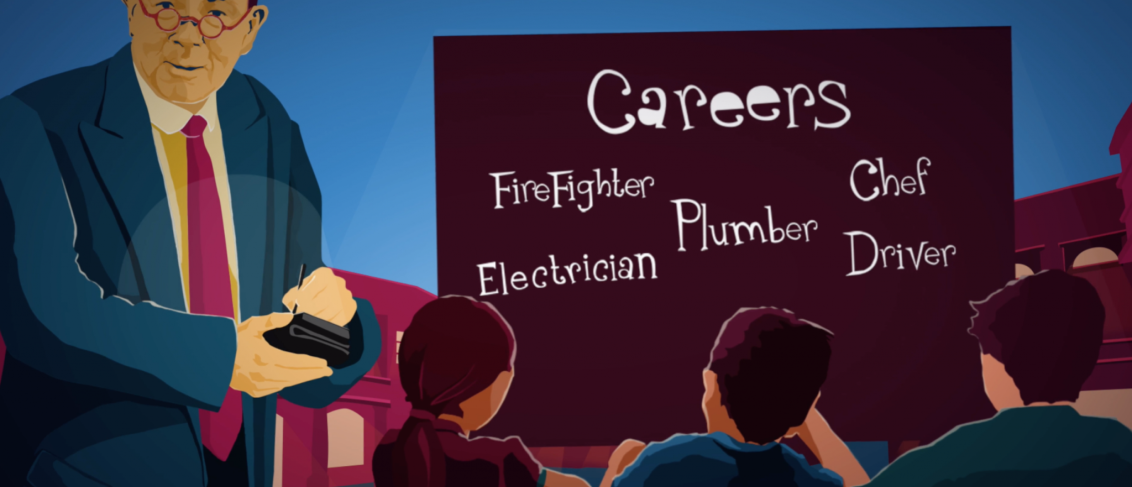 BrandED Episode 2: Dr Ger Graus, KidZania
Episode two of thought leadership series, BrandED is live and it's all about careers and skills.
"Children can only aspire to what they know exists." Dr. Ger Graus
This month we interviewed Dr. Ger Graus, Global Director of Education at KidZania; a passionate educator, a champion of young people and social mobility.
KidZania is doing incredible things in the area of careers education. Young people engage in role-play, independent learning and experimentation to see what it's really like in the world of work.
But it's the research that is being done by Dr. Graus and his team that struck a chord with me. The ongoing study, to date has included thousands of young people, from all socioeconomic backgrounds around the world.
Three findings in particular the education community and parents need to pay attention to.
Stereotypes are set at the age of four.
Almost all girls regardless of background choose activities at KidZania below their age range. Whereas, almost all boys choose activities that are at least commensurate with their age range.
There are no statistically significant difference in the results globally.
Some of the findings are similar to those published in a recent report by the OECD, which found that children's future career aspirations are limited by the age of seven.
In the interview Dr. Graus talks about the state of careers education worldwide, entrepreneurship, the aspirations of KidZania and finally he shares some really practical ways policy makers, educators and parents can help raise the aspirations of young people around the world.
Let's Work together
We're a team of media professionals and educators that want to inspire a generation of global learners through smart, engaging educational content they love.
Education
Global Citizenship