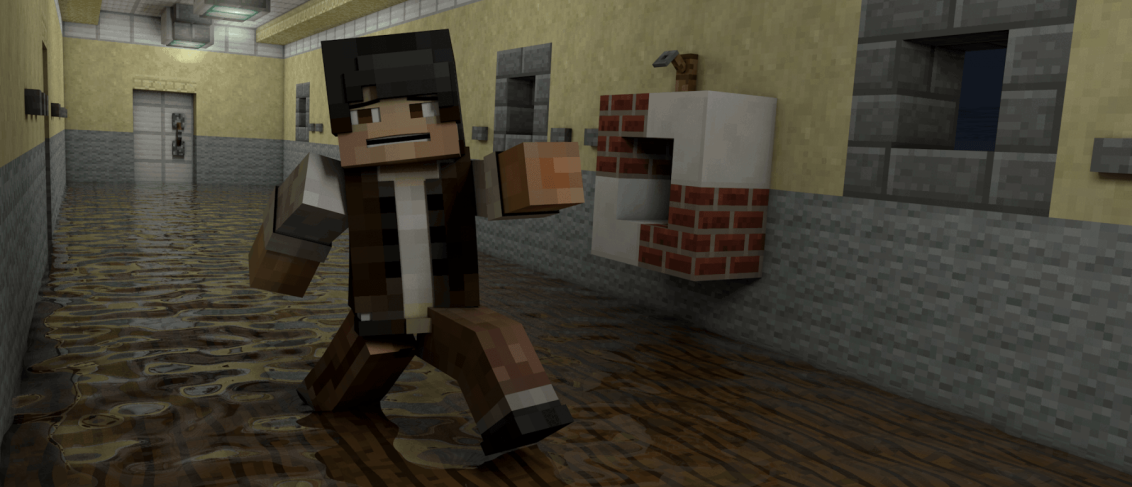 Announcing Playcraft Live
We're delighted to be involved in a great project launching this week - run by
Playhouse Derry
with funding from
The Space Arts
.
Playcraft Live
is the first play produced and performed inside Minecraft. It combines live performances on a real stage with simultaneous in-game performances, seamlessly stitched together (we hope) in a live stream on October 14th.In addition to helping develop the concept, MakeMatic are creating a range of supporting vide content and will handle the live stream during the performance.Here's some more info from the press release ....
Playcraft Live brings together some of the finest creative talents from theatre and gaming. Leading Minecraft artists and digital producers, Adam Clarke (aka The Wizard) and MakeMatic will work to create virtual sets in Minecraft. And the production will see the dramatisation of a script written specifically for Playcraft Live by internationally successful author of the Time Riders teen novels, Alex Scarrow.The play will be split between the performances of actors on stage and avatars in Minecraft, with the whole production mixed into a single livestream for all audiences. Characters will slip between the physical world on stage, and the in-game virtual world, which will take them into scenes set across Earth.Around a third of the scenes will take place on stage at the Playhouse (viewed live and live- streamed online); the remaining scenes will take place in Minecraft (seen live online and on projections at the theatre). In addition, a number of YouTubers will be given the opportunity of watching the action from inside Minecraft during the performance, an experience they can share with their followers, via live images and videos.And Playcraft Live will have a life beyond the 14 October performance, as a full recording will be available on YouTube.
Let's Work together
We're a team of media professionals and educators that want to inspire a generation of global learners through smart, engaging educational content they love.