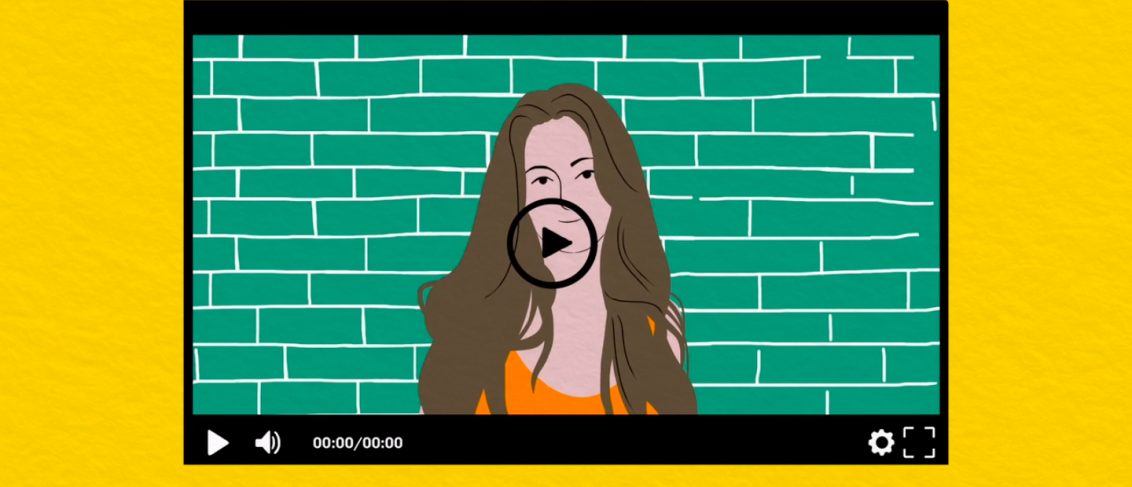 A Vision? Or Students Today?
The title of this blog is a play on the name very well-known video called A Vision Of Students Today. It was produced by Professor Michael Wesch and 200 of his students at Kansas State University in 2007, and incredibly for the time, it garnered over a million views in its first month. Professor Wesch let his students pick the subject for the video, and write the scripts and the storyboards, as well as doing all the shooting and editing. He wanted the students to tell the world what they thought about their education. And they did!
Professor Wesch is an associate professor of cultural anthropology at Kansas State University. His work is focused on media ecology and the emerging new field of digital ethnography which looks at the effect of new media on human interaction. He had noticed many changes and a 'disconnect' beginning to occur between his very own students and the way in which they were being taught and the learning materials with which they interacted. Technological advancement was in full throttle with smartphones and laptops at saturation levels in terms of market penetration in the USA. Students were suddenly able to extend choice in the way that they studied, the time at which they studied, and the type of content they engaged with most efficiently on a "need-to-know" basis, with educational attainment very much goal-driven.
But the education system, the educators who taught, and many of the materials used to teach, remained the same.
Professor Wesch's theories, start with an over-arching principle that human relationships are mediated by communication. In the same way that the printing press transformed the way we consumed information and literature 500 years ago, the networked economy has changed forever the relationship that we now have with it.
I've written before about the VARK Modalities, (Visual, Aural, Read/Write, and Kinesthetic sensory modalities that are used for learning information.) Fleming and Mills (1992) suggested that there were four learning modalities and that teachers by appealing to particular learning modalities with certain students, improved overall learning attainment. And the students in Professor Michael Wesch's video which was made way back in 2007 (making many of them now 30-something), pays homage to the natural selection that occurs when a bunch of human beings are left to study and communicate with multiple media channels at their disposal.
Fast-forwarding 13 years to 2020, without a doubt things have improved and excitingly, a student of anything at any age or level has more choice in terms of choosing study media which best suits their learning modality.
The enabler in terms of moving pupils and students towards a richer multimedia learning experience are the broadband/4G/5G internet connections that most schools and universities globally now have. Even in rural parts of developing countries, laptops, tablets and smartphones are available and elsewhere they are in abundance. The massive growth of social networking sites, Tiktok, Facebook and others, has led to a surge in the amount of video content to which the world now has access.
I was going to try not to use the c-word as we are all fed up with it, but, the Covid-19 crisis has in all respects led to an increased need for digital content. As a father of young children, I know full well that all learning materials must now be delivered in an engaging way online. Before our current situation, all the trend data was already pointing to a huge increase in digital content, with video content at the top of that list. Cisco, based on current growth trends have predicted that by 2022, online video will make up 82% of all consumer traffic, whilst by 2020 they say that 1 million minutes of video content will be crossing the internet every second. In general video usage across the globe is very very high and it's one of the most popular informational resources.
We are seeing a surge in need for video content at Makematic. It is having an increasing influence on content mix within educational publishing as well as more widely across the professional and academic sectors too. Academic publishing giant Wiley have reported the astounding figures of 447% higher Altmetric scores and 111% higher full text views for those articles with video abstracts.
No one can have missed the video phenomena in recent years in the children's sector of the brands Peppa Pig and Blippi, the latter, launching full fling on Youtube with a strategy which no doubt will penetrate the educational content sector very soon. Publishing giant Pearson, as long ago as 2006, witnessed the meteoric rise of Diary of a Wimpy Kid which started as a digital only story on what was then their Family Education Network, the print rights were sold off and the movies were made.
More widely tech giants, global brands and international non-profits alike have all seen the opportunity to engage learners with high production value, skilfully crafted and pedagogically sound video content. Many of our customers which include Adobe, Crayola, Microsoft, Scholastic, Unity Technologies and The Woodrow Wilson Foundation bear witness to this.
Professor Michael Wesch and his students were living in a changing world where the internet, was fast-becoming the primary channel for everything. The vision in the video they produced has become a Youtube classic in education circles, yet the change has been slow with only recent events enforcing our move to full online independence and it is now here to stay. Learners are able to choose their study mode at a time they want to study and the chosen medium of video which so clearly defined the vision and spread the students' message on Youtube in 2007, surrounds and permeates everything that we do.
Video content itself has fast replaced the vision. What vision will your video content realise for you?
Let's Work together
We're a team of media professionals and educators that want to inspire a generation of global learners through smart, engaging educational content they love.