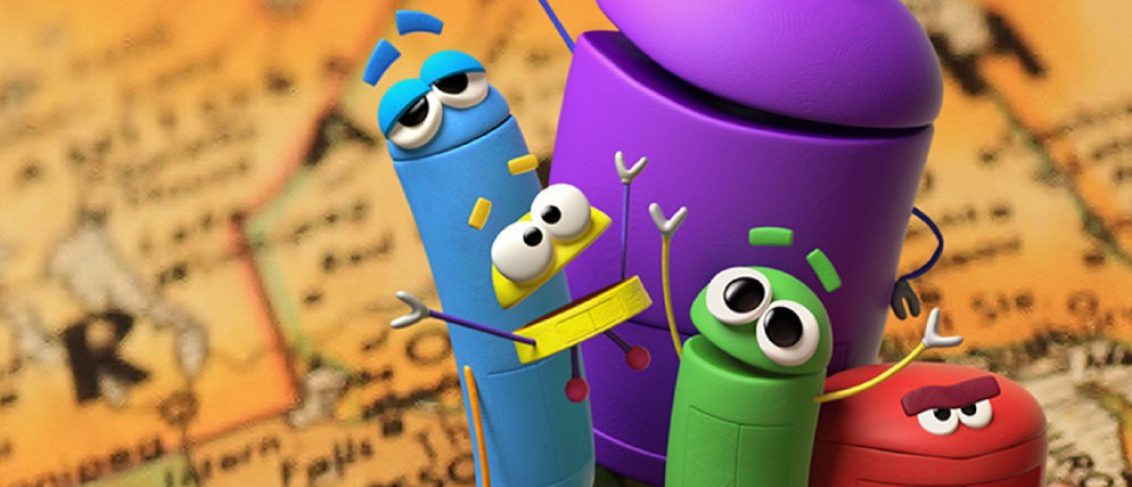 5 Educational Kids Shows On Netflix
I was recently writing a series of scripts here at MakeMatic on computer code.
It's a tricky subject to tell a visual story around and, I admit, I found it difficult at times.
Yet inspiration came from an unlikely source – gangsta rap legend Snoop Dogg.
There we were, my 4-year-old son Patrick and I, casually watching Netflix on a Saturday morning when up popped Snoop in the form of an Operating System.
The show was StoryBots, a multi-award-winning Netflix original series billed as a "digital learning programme for elementary-age children".
StoryBots sees a cast of animated characters learn new things from A list celebrities in character, and the opening episode of season two was entitled "How Do Computers Work?"
It featured Snoop explaining input, output and processing – exactly the concepts I was struggling with at work!
It got me thinking: what other educational kids shows are great for kids
and
adults?
Here's a list of my favourite five currently available on Netflix UK.
STORYBOTS
No subject is too complex, nor too random, for the StoryBots and their celebrity friends to tackle. "Why Can't I Eat Dessert All The Time?" "How Does Night Happen?" "How Do Ears Hear?" Questions posed by kids are answered each episode and it's great fun watching the likes of Hollywood actor Edward Norton and comedian Wanda Sykes channel their inner educators. As far as educational entertainment goes, it doesn't get much better.
KAZOOPS
"Who says the world works the way grown-ups think it should?" Co-created by composer and multi-instrumentalist Scott Langley, Kazoops follows the adventures of Monty and his pet pig Jimmy Jones. Built around songs that expertly challenge preconceptions and teach Monty about the world around him while introducing viewers to a variety of musical influences from cultures around the world, Kazoops is the perfect series for preschoolers.
ODD SQUAD
This live action programme is aimed at kids aged 5-8. It follows a multi-ethnic group of child detectives, the Odd Squad, as they solve problems in their community using math and basic reasoning. Episodes include "Negative Town" and "Flawed Squad" and are aimed primarily at preschool and elementary-level audience members. The programme also features a large supporting cast of characters, making it immersive for viewers as well as educational.
HORRID HENRY
Based on Francesca Simon's widely popular children's books, this show is now banned in the Henry household – the annoying incidental music would try anyone's patience – but served its purpose in helping us to teach our own little Henry about right and wrong. The eponymous protagonist tugs everyone's chain with his constant pranks and bullying but it's satisfying for parents, and educational for kids, each time he receives his inevitable comeuppance.
HEY DUGGEE
Originally broadcast on the BBC's Cbeebies channel, this 2D animation is beautiful to look at and wonderfully narrated by comic acter Alexander Armstrong. The loveable pooch at the centre of proceedings wins Boy Scout-style badges each time he learns about something new – how to be careful, what scarecrows do, why first aid is important et cetera – and, along with his gang of furry friends, constantly has the Henry household in fits of laughter. Any animation that punctuates a chicken laying an egg with a fart noise gets five out of five in our book.
Let's Work together
We're a team of media professionals and educators that want to inspire a generation of global learners through smart, engaging educational content they love.
Technology
Education
Professional Learning