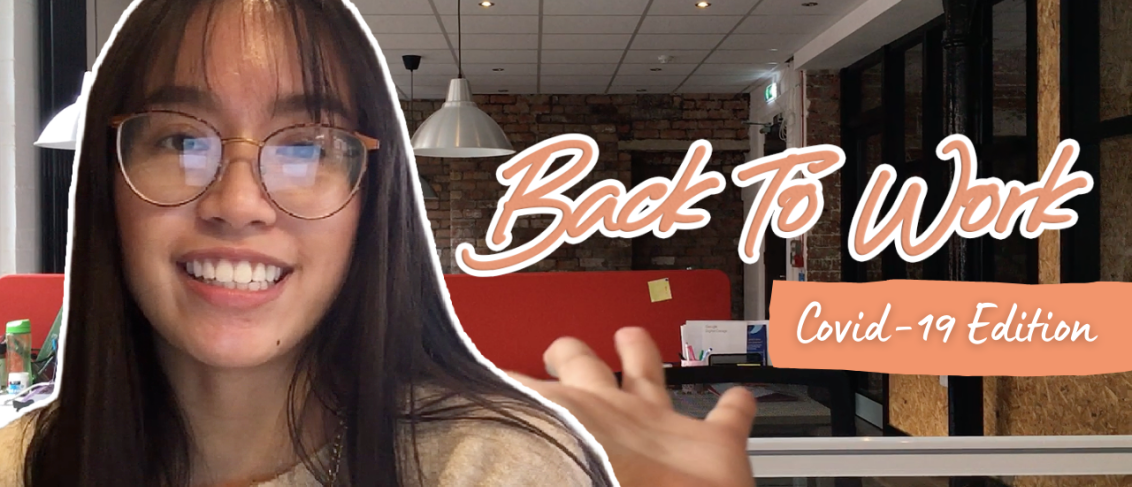 Makematic Year In Review: Makematic Behind-The-Scenes Episode 9
We've made it folks. The end of 2020 and what do we do at the end of each year? That's right. We eat and celebrate and eat. But since the team can't come together this year to celebrate and eat during our annual Christmas dinner, we'll do a bit of reflection on the year that was.
This episode of the vlog we reflect on 2020. I was joined by Catherine Davies (Co-Founder) and we chatted in the vlog on how the team coped and adapted to our working from home situation. If you'd like to see what our working from home situations look like, check out vlog #5. It's got some great dog pictures, so you're welcome. Additionally, Catherine mentioned in her own words the tweet below, which is completely true and something that I personally keep in mind during the days when like the weather is a bit grey.
We also reflected on what the company's challenges were this year and what we did to overcome them. On a brighter note, some of the wins that we experienced, such as doubling our team from 22 to 42!
Check out vlog #9 below! P.S. it's a long one! We did reflect on 2020 and in case you lived under the rock this entire year, 2020 had a lot going on.
Though we are all looking forward to saying goodbye to 2020 and the challenges it brought to everyone across the world, we will bring some of the lessons and experiences that we faced during this year into 2021. We will be more conscious of our travels in 2021. We'll ask ourselves if a meeting can be conducted over Zoom in order to reduce our carbon footprint. We'll look far and beyond for amazing talent. And most importantly communicate to each other when we are feeling overwhelmed, stressed out or just need to take a break.
What were your wins and challenges this year?
Let's Work together
We're a team of media professionals and educators that want to inspire a generation of global learners through smart, engaging educational content they love.