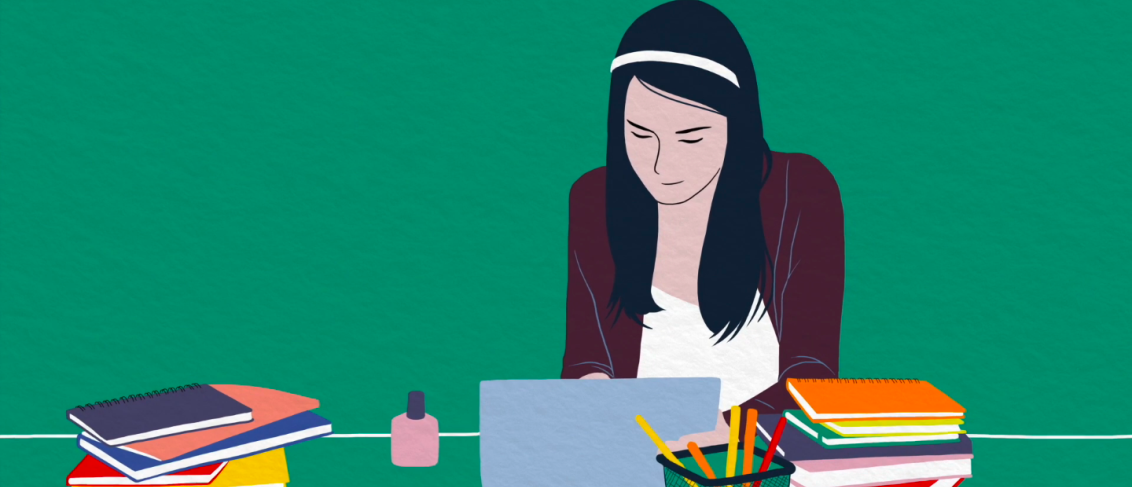 10 Reasons Why Educational Videos Are Super Effective
Throughout history, educators have learned through no small feat that in order to connect learning with students, they must adapt their learning resources into what works with each new generation. For Gen Z and Alpha, online videos is the way to go. You probably already know that however, so let's explain ten reasons why educational videos are super effective for students.
#1 - Engagement
Numerous academic studies have been released on how video increases motivation and deeper learning, while also being able to specifically impact students' ability to facilitate discussions and identify problems.
Want to learn more about the science behind it? We deeply recommend reading Cynthia J. Blame's 'Effective educational videos' from Vanderbilt University in Nashville, Tennessee.
#2 - Accessibility
Let's be honest, accessibility is still an over-looked subject even in 2020 but leaps and bounds are being made to make digital equipment & the virtual space it connects to far more accessibility to a wider range of people, particularly with disabilities.
From subtitling to audio description to transcripts, accessibility is finally becoming more mainstream and we at Makematic continue to discuss what steps we can make to do our part with our own content.
#3 - Portability
Print media is, unfortunately, becoming a thing of the past, especially for the new generations. If COVID-19 has taught us anything, is the need for trustworthy digital, learning resources that can be shared and used immediately around the newly-formed online classroom.
Unsure where to find video content for your students that will work on a wide range of devices? Why not check out our ever-increasing, educational video series on the Makematic VOD available on:
#4 - Ease of Production
You don't need a PhD to make an effective, learning video, although it may certainly help! As long as you have access to a decent smartphone, you have all the tools at your fingertips to plan, produce and edit an educational video on a subject you love.
For kinesthetic learners, and students with learning disabilities e.g. Dyslexia. Video is a great tool alongside other resource mediums to help overcome barriers when trying to increase your student absorption of cognition & knowledge.
#5 - Replayability
Have you ever re-watched a film or television series and suddenly noticed new things that you didn't pick up the first time you watched it?
A great benefit for video-based learning is how it allows anyone to pause, stop, rewind, and other timeline manipulation factors that can impact an individual's learning experience. Unlike the traditional classroom or a group lecture, learning via video - you'd never have to miss something again, just as long as you can re-watch, you can always go back and re-absorb any missing info.
#6 - Visual Factor
Now, I love a good book from time to time, but even have to admit that video is only as good as the source material that inspires it. But that's not to say the visual element of video is powerful and more appealing to learn from, particularly for my attention span.
Articles, journals, essays and more may feel more offputting to generations raised on television & online video. However, when you combine multiple sources of educational resources together with students, I truly believe you can get the best out of them.
#7 - Authenticity
Humans love to connect with fellow humans and if online video platforms such as YouTube & Twitch have taught us anything, it's that having a human narration or even industry experts within your video adds a level of user connection that can be lost in translation through other forms of learning resources.
When we released our Teaching Online Masterclass (TOM) series, we had this in mind. The free-to-watch series contains numerous industry experts in the education industry. Why not check it out: https://tom.makematic.com/.
#8 - Collaboration
Successful learning is not just an individualistic experience. Having the ability to work with other people opens the conversation for feedback, ultimately providing students with inter-personal, social skills and the ability to take constructive criticism.
Video is a fun way for your students to create brainstorms and group learning experiences that can allow them to see easily their input to an educational topic while giving them that level of passion needed to connect to the subject matter in ways other mediums may struggle.
#9 - Contextual
Unlike relying on just reading literary materials, video provides strong visual cues. These help learners understand what's happening, even when the language and prose is hard to follow.
Utilising infographics, source material and first-person accounts within your video help provide that much-needed cognitive downtime when learning and help keep the overall topic visually-stimulating.
#10 - Creativity
Video-based learning is a creative process, even when covering a specialist, STEM topic. It opens cognition to not just utilise the logistic side of your brain, but also your creative side too.
Creative thinking is fast-becoming one of the top employability skills for the future generation and by striving to incorporate video into your classroom, you allow the possibility for your students to begin to train themselves in these fundamental skills going forward.
We strive to inspire creativity through our videos, particularly for subjects that don't get the reach they should. Just like our Untold Series where we delve into the fascinating history topics throughout the History of America.
Let's Work together
We're a team of media professionals and educators that want to inspire a generation of global learners through smart, engaging educational content they love.