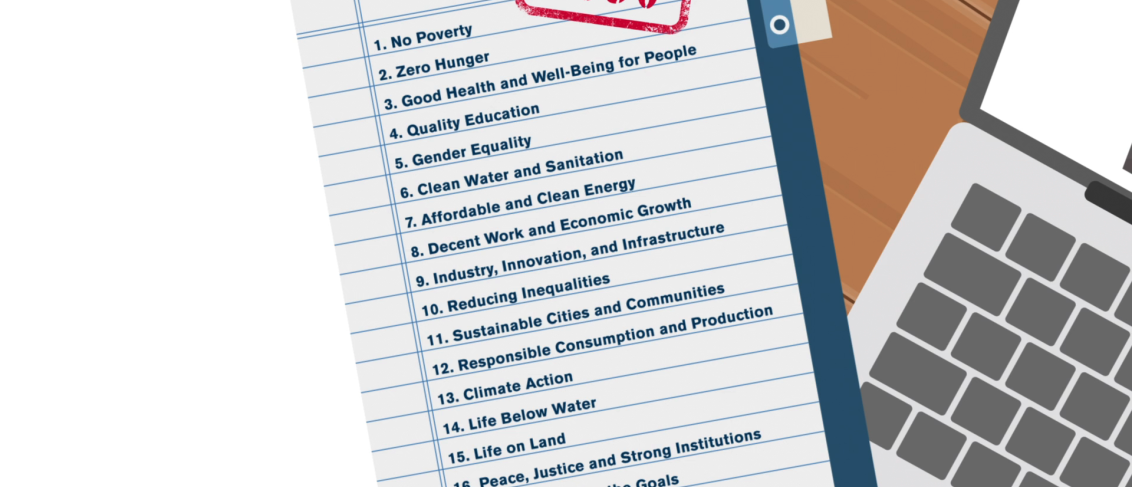 Makematic Case Study: Developing Global Mindedness With The SDGs
About
Mount Litera School International is a coeducational day school in Mumbai, India. They have a mission to develop their students into independent thinkers who are active participants in a global society.
Challenge
In 2020, to develop global mindedness in grades 1 - 5 PYP students learned about the United Nations Sustainable Development Goals. As part of their learning, they were asked to choose one goal to investigate and to create action around that goal.
This initiative was been rolled out in all PYP classes. PYP teacher Chandrani Banerjeehas spearheaded this programme with educators at her school. Teachers in the PYP programme participated in an online professional development session with staff at Makematic where they were introduced to the resources on their app around the Sustainable Development Goals. Students participated in a workshop with Makematic staff online, used inquiry-based approaches to learn about the goals, created partnerships with other schools, and used Flipgrid to share their actions at a school event.
One of the biggest challenges was building the confidence of educators at all levels to use the sustainable development goals in their teaching. The teachers overcame this problem by asking educators to start with goals that they understood and were 'easy' for their students to understand and build on from there.
Impact
The teachers and students at Mount Litera School International now have a greater understanding of the goals and a blueprint of where they can take their learning moving forward. Their aim is to reach as many people as possible and to inspire others to action. In 2021 and beyond they'll continue to teach others about the SDGs, enter competitions and participate in further challenges and projects to make this world a better place.
Conclusion
Teaching young people about the 17 Sustainable Development Goals may seem like a daunting task. Impossible even. The best approach is to start with the goals that you are comfortable with or you believe your students will enjoy and learn with them. The goals affect everyone and at some level, anyone can talk about them. Keeping the focus local before making it global can also really ensure that the goals have real meaning for the students.
Check out Rayyan's video on climate action below. If you aren't inspired to take action to save the planet after watching this, then there is no hope for the world.
If you're after resources to use in your classroom to help your students learn and take action around the SDGs, click here.
A fun way for educators and parents to learn about the SDGs with their students or children is the #17DaysToLearn Challenge. A self-directed challenge whereby young people learn about and take action around each of the 17 goals. Read about how Kings Hospital School in Dublin used the #17DaysToLearn challenge here.
Check out these blogs on the SDGs...
Engaging Youth in The Sustainable Development Goals
Let's Work together
We're a team of media professionals and educators that want to inspire a generation of global learners through smart, engaging educational content they love.
Education
Global Citizenship
Case Study
Get the case study